The Hub Team
[@access_control@]
[@article_id@]
[@blog_author@]
[@blog_content@]
[@blog_id@]
[@blog_subheader@]
[@blog_subject@]
[@category_id@]
[@category_name@]
[@category_ref@]
[@category_subheader@]
[@ccat_id@]
[@compat_id@]
[@compat_list_id@]
[@compatcat_description@]
[@compatcat_description2@]
[@compatcat_fullname@]
[@compatcat_name@]
[@compatcat_ref@]
[@content@]
[@content_allow_reviews@]
[@content_author@]
[@content_compatibility_code@]
[@content_description1@]
[@content_description2@]
[@content_description3@]
[@content_external_ref1@]
[@content_external_ref2@]
[@content_external_ref3@]
[@content_external_src@]
[@content_fullpath@]
[@content_id@]
[@content_label1@]
[@content_label2@]
[@content_label3@]
[@content_level@]
[@content_module@]
[@content_name@]
[@content_ref@]
[@content_short_description1@]
[@content_short_description2@]
[@content_short_description3@]
[@content_type_code@]
[@content_type_id@]
[@content_type_name@]
[@content_wufoo_form@]
[@date_posted@]
[@date_updated@]
[@description@]
[@description2@]
[@external_ref@]
[@gp_restriction@]
[@id@]
[@name@]
[@page_content@]
[@page_editor@]
[@page_header@]
[@page_id@]
[@page_index@]
[@page_subheader@]
[@parent_ccat_id@]
[@parent_content_id@]
[@parent_id@]
[@rating@]
[@reviews@]
[@short_description@]
[@sortorder@]
[@subtitle@]
[@templatebody@]
[@templatefoot@]
[@templatehead@]
[@templatesearch@]
[@thumb@]
[@thumb_alt@]
[@thumb_content_type_id@]
[@timestamp@]
[@title@]
[@url@]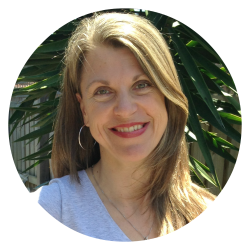 SANDY ABRAM
FOUNDER
Growing up in a European family, some of Sandy's fondest childhood memories are those of family gatherings, big delicious feasts and eating freshly picked organic fruit and vegies from Mum's garden. It is no wonder then that these foundations of organic produce, family and the connection between food, health and happiness still play a big part in Sandy's life today.
A studious teenager with a love for Music, Sandy finished Dux in her final year at school. Unsure of her true calling, she headed overseas with her sister for worldwide travel adventure before heading home to study Nursing at the Royal Melbourne Hospital. After a number of years of Nursing, Sandy began to feel disenchanted with the medical system and decided a change in career paths was needed.
After doing an IT course, Sandy joined global software company Macromedia (now Adobe) where she became their Asia Pacific Marketing Manager. At Macromedia, Sandy gained professional experience that would last a lifetime however she also discovered that the Corporate world was not for her, deciding to take a break and do Consulting work after she left.
It was during this time that Sandy reached a crossroad. A health problem became her catalyst to return to her roots of organic food, healing through nature and it was this reinforcement, of the connection that exists between diet and health that solidified her passion for organic food and its ability to impact on people and our planet in such a positive way.
Sandy started her first organic business First Ray in 2005. An importer and distributor of organic products, First Ray promotes award winning products and world class brands to retailers Australia wide.
Today, Sandy is busy growing Wholesome Hub and sharing it with other like-minded people. In addition to her colourful work life, Sandy's kids are her greatest joy as being a Mum and supportive partner means the world to her. When not at work, Sandy loves doing Yoga, baking, doing crazy dancing with her kids and reading to them. She's happiest when she's with her family, back home at Mum's (still picking fruit and vegies fresh from the garden) or simply being outdoors and amongst nature.
Sandy has also completed her Master of Business Administration (MBA) with Honours at Swinburne University and is a member of Organics Australia.
To read more about Sandy's work and how Wholesome Hub came to be, you can read Our Story here.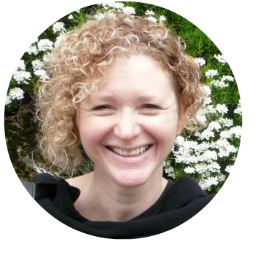 FIONA McLAUCHLAN
WHOLESOME HUB AMBASSADOR
Fiona is our Wholesome Hub Ambassador and is across all areas of Wholesome Hub to ensure you have a unique, smooth and memorable experience with all your interactions with us. Fiona brings to the team a unique balance of skills with her heartfelt attention to customer needs; focus on getting the daily operational functions just right; personal values of health and wellbeing and above all a strong desire to create something inspirational and impacting in people's lives.
As a mum with three gorgeous kids, Fiona feels very grateful to be able to blend together her roles as compassionate, fun-loving Mum, (including her love of cooking with delicious organic ingredients) with her role as Hubster Ambassador!