Search www.wholesomehub.net.au
2 Other Results for 'soleo'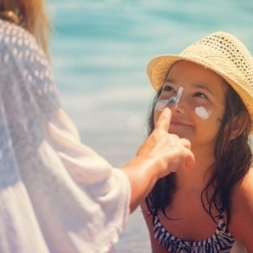 Author: Sandy Abram Date Posted: 21 November 2017
Slip, Slop, Slap. We all know the drill. So, whilst you get the Slip and Slap part sorted, we've got you, ahem, covered , with the Slap bit. We've been hearing the same message for decades now. Sun protection is crucial, especially when the sun is at its strongest between 11am and 2pm, and during the summer months. Sunscreen-wise, this means using a high factor 30+ sunscreen and reapplying it throughout the day – especially on those days you find yourself enjoying the gorgeous Aussie beaches and outdoors. The Problem with Chemical Sun...
---
Soleo Organics, part of the Skin Elements brand, is an award-winning, natural skincare company based in Australia. Their range of all-natural sunscreens truly care for you and your skin and contain no potentially harmful chemical ingredients. Soleo Organics' sunscreen contain nothing but natural and organic ingredients and because they're so natural, they're better for the environment, too. Their products are developed using naturopathic principles, which include natural and holistic healing, and are an excellent alternative to chemical-based sunscreens. Suitable for both adults and children, not only will they protect your skin from the harmful rays of the s...
---
Wholesome Hub wants to make buying wholesome organic food and natural products easier. Our online store is jam packed with world class organic food brands and natural products and we'll deliver straight to your door anywhere Australia wide.

After gluten free food? Great! Want Paleo? Perfect. How about Vegan, Raw or Sustainable? Of course!
All food on Wholesome Hub is organic certified and all products are GMO free. We also look after all your special dietary needs whilst giving you information and transparency about what's really in your food and your household and personal care products. We hope you enjoy your experience at Wholesome Hub!