Search www.wholesomehub.net.au
1 Other Results for 'wild thing'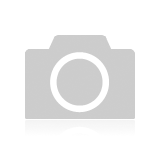 Is there any better way to spend a Saturday morning than wandering around a farmers' market buying freshly-picked fruits and vegetables? Or tasting specialty cheese, exotic jams and spreads, warm bread, freshly-squeezed apple juice or new season olive oil? Or going wild and trying a burger made out of some animal you've never heard of? Your health and nutrition aren't the only things being fired up: farmers' markets boost community spirit, forge links between city-siders and rural-dwellers and put money into the local community. You also buy in season, sustainable fruit and vegetables, often organic, and, as a bonus, get to soak up some fresh air and the conv...
---
Wholesome Hub wants to make buying wholesome organic food and natural products easier. Our online store is jam packed with world class organic food brands and natural products and we'll deliver straight to your door anywhere Australia wide.

After gluten free food? Great! Want Paleo? Perfect. How about Vegan, Raw or Sustainable? Of course!
All food on Wholesome Hub is organic certified and all products are GMO free. We also look after all your special dietary needs whilst giving you information and transparency about what's really in your food and your household and personal care products. We hope you enjoy your experience at Wholesome Hub!