Your Wholesome Hub Rewards
[@access_control@]
[@article_id@]
[@blog_author@]
[@blog_content@]
[@blog_id@]
[@blog_subheader@]
[@blog_subject@]
[@category_id@]
[@category_name@]
[@category_ref@]
[@category_subheader@]
[@ccat_id@]
[@compat_id@]
[@compat_list_id@]
[@compatcat_description@]
[@compatcat_description2@]
[@compatcat_fullname@]
[@compatcat_name@]
[@compatcat_ref@]
[@content@]
[@content_allow_reviews@]
[@content_author@]
[@content_compatibility_code@]
[@content_description1@]
[@content_description2@]
[@content_description3@]
[@content_external_ref1@]
[@content_external_ref2@]
[@content_external_ref3@]
[@content_external_src@]
[@content_fullpath@]
[@content_id@]
[@content_label1@]
[@content_label2@]
[@content_label3@]
[@content_level@]
[@content_module@]
[@content_name@]
[@content_ref@]
[@content_short_description1@]
[@content_short_description2@]
[@content_short_description3@]
[@content_type_code@]
[@content_type_id@]
[@content_type_name@]
[@content_wufoo_form@]
[@date_posted@]
[@date_updated@]
[@description@]
[@description2@]
[@external_ref@]
[@gp_restriction@]
[@id@]
[@name@]
[@page_content@]
[@page_editor@]
[@page_header@]
[@page_id@]
[@page_index@]
[@page_subheader@]
[@parent_ccat_id@]
[@parent_content_id@]
[@parent_id@]
[@rating@]
[@reviews@]
[@short_description@]
[@sortorder@]
[@subtitle@]
[@templatebody@]
[@templatefoot@]
[@templatehead@]
[@templatesearch@]
[@thumb@](CODE)
[@thumb_alt@](CODE)
[@thumb_alt1@](CODE)
[@thumb_content_type_id@]
[@timestamp@]
[@title@]
[@url@]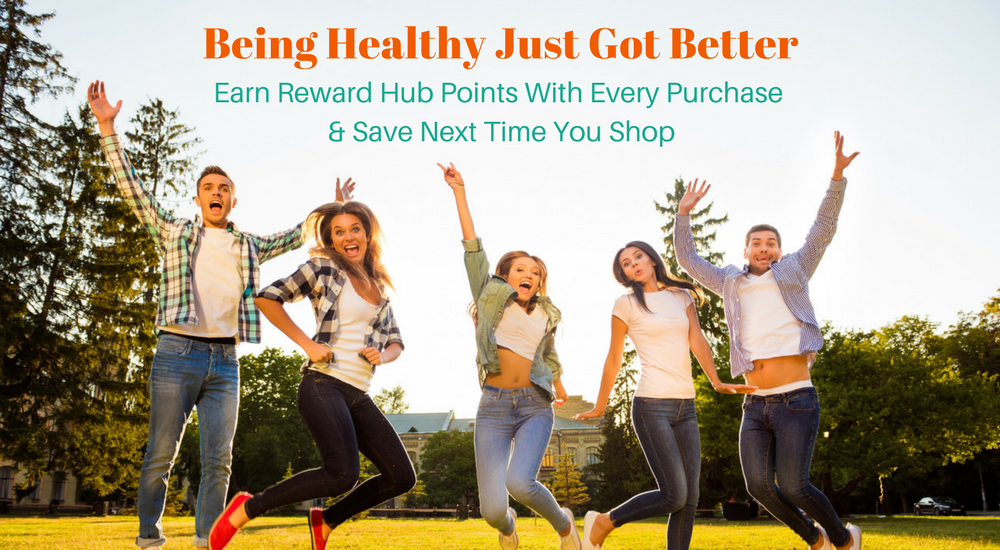 At Wholesome Hub we know that health is our greatest wealth so we want to make it easier for you to look after yourself and this beautiful planet of ours.
Every time you place an order on Wholesome Hub, as a little thank you from us to you, you'll now earn Hub Reward Points which you can use the next time you visit to save even more.
Joining is Free & Simple
Joining the Wholesome Hub family and earning points is as easy as 1, 2, 3...
2. Go shopping! Choose from over 1,000+ products (and growing everyday) that help you live a healther and happier life
3. Place your order and watch your Hub Points grow
Once you register on Wholesome Hub, you will automatically accrue Hub Points each and every time you place an order.
Earning Hub Points
Earning Hub Points is simple! For every dollar you spend you earn 1 Hub Point. For every 20 Hub Points you earn, we will give you $1 to spend.
Spending your Hub Points
Feel free to spend your Hub Points at any time. To check your points balance, just log into your account to see your Hub Points total and available credit to spend. At Checkout you can redeem any portion of your balance so happy shopping.
Will my Points Expire?
Nope. Na da. No way. No, your points won't expire. We will nurture and look after your Hub Points until you're ready to use them.
I'm Ready to Get Started
That's great! You can start shopping right now. If it's organic, gluten free, vegan or paleo that you're looking for, we can take you right there. Or perhaps it's some nourishing food, refreshing drinks, or something for you or your home that you're after.
Whatever it may be, we hope you enjoy shopping at Wholesome Hub and that you find lots of healthy products that help make a healthier and happier you. If at any time you have any questions, please drop us a line as our helpers are here for you.