Partners
[@access_control@]
[@article_id@]
[@blog_author@]
[@blog_content@]
[@blog_id@]
[@blog_subheader@]
[@blog_subject@]
[@category_id@]
[@category_name@]
[@category_ref@]
[@category_subheader@]
[@ccat_id@]
[@compat_id@]
[@compat_list_id@]
[@compatcat_description@]
[@compatcat_description2@]
[@compatcat_fullname@]
[@compatcat_name@]
[@compatcat_ref@]
[@content@]
[@content_allow_reviews@]
[@content_author@]
[@content_compatibility_code@]
[@content_description1@]
[@content_description2@]
[@content_description3@]
[@content_external_ref1@]
[@content_external_ref2@]
[@content_external_ref3@]
[@content_external_src@]
[@content_fullpath@]
[@content_id@]
[@content_label1@]
[@content_label2@]
[@content_label3@]
[@content_level@]
[@content_module@]
[@content_name@]
[@content_ref@]
[@content_short_description1@]
[@content_short_description2@]
[@content_short_description3@]
[@content_type_code@]
[@content_type_id@]
[@content_type_name@]
[@content_wufoo_form@]
[@date_posted@]
[@date_updated@]
[@description@]
[@description2@]
[@external_ref@]
[@gp_restriction@]
[@id@]
[@name@]
[@page_content@]
[@page_editor@]
[@page_header@]
[@page_id@]
[@page_index@]
[@page_subheader@]
[@parent_ccat_id@]
[@parent_content_id@]
[@parent_id@]
[@rating@]
[@reviews@]
[@short_description@]
[@sortorder@]
[@subtitle@]
[@templatebody@]
[@templatefoot@]
[@templatehead@]
[@templatesearch@]
[@thumb@](CODE)
[@thumb_alt@](CODE)
[@thumb_alt1@](CODE)
[@thumb_content_type_id@]
[@timestamp@]
[@title@]
[@url@]



At the Wholesome Hub, we proudly support and work with partners that align with our values and the way we do things here. Here are some of the amazing people and organisations we love.
Femeconomy
Wholesome Hub is a female led business, so it's only natural that we wanted to partner with Femeconomy to help support and create more gender equality.
Females make of 85% of all purchases, in Australia alone, this equated to $818 billion in 2017. So the power is in the hands of women to decide where this money goes. Spending money with a company like ours who is partnered with Femeconomy ensures that your money helps support the gender pay gap and helps change the current societal views around women as industry leaders. It will also help expand the future career choices for girls and young women.
The wonderful ladies at Femeconomy, Alanna and Jade, are so passionate about shining the light on talented women. They want women to be recognised, in business, at conferences, in boards and work tirelessly to make this happen. On behalf of all the little girls out there that you're helping to pave the way for - you rock!
Check out their blog to read about amazing female leaders (including yours truly) and see what's happening in the business world. It's a great read!

Greenfleet
Greenfleet are the most respected organisation helping companies to offset their carbon footprint in Australia and New Zealand. Since their inception in 1997, they've planted more than 9 million trees native to our nations on behalf of companies like the Wholesome Hub.
Their mission is to connect real people with real climate action and do not exist for profit. Their work helps organisations large and small to reduce their greenhouse gas emissions and then offset what emissions they do make by sponsoring the planting of trees. These trees help remove carbon from the atmosphere as well as provide natural habitats for wildlife and prevent soil erosion.
We try our best to avoid leaving a trace on the planet with our business practices, but we couldn't think of a better way of offsetting what marks we do make than with Greenfleet.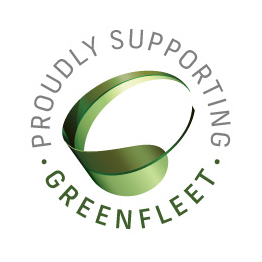 Family Business Australia
We celebrate the fact that we are family owned and run, which is why we're proud to show this off and display the Family Owned Australian Business emblem.
Being a member of this organisation means we can learn from their valuable resources how to be the best we can be. Which means an even better shopping and learning experience for you!