The Wellness Team
[@access_control@]
[@article_id@]
[@blog_author@]
[@blog_content@]
[@blog_id@]
[@blog_subheader@]
[@blog_subject@]
[@category_id@]
[@category_name@]
[@category_ref@]
[@category_subheader@]
[@ccat_id@]
[@compat_id@]
[@compat_list_id@]
[@compatcat_description@]
[@compatcat_description2@]
[@compatcat_fullname@]
[@compatcat_name@]
[@compatcat_ref@]
[@content@]
[@content_allow_reviews@]
[@content_author@]
[@content_compatibility_code@]
[@content_description1@]
[@content_description2@]
[@content_description3@]
[@content_external_ref1@]
[@content_external_ref2@]
[@content_external_ref3@]
[@content_external_src@]
[@content_fullpath@]
[@content_id@]
[@content_label1@]
[@content_label2@]
[@content_label3@]
[@content_level@]
[@content_module@]
[@content_name@]
[@content_ref@]
[@content_short_description1@]
[@content_short_description2@]
[@content_short_description3@]
[@content_type_code@]
[@content_type_id@]
[@content_type_name@]
[@content_wufoo_form@]
[@date_posted@]
[@date_updated@]
[@description@]
[@description2@]
[@external_ref@]
[@gp_restriction@]
[@id@]
[@name@]
[@page_content@]
[@page_editor@]
[@page_header@]
[@page_id@]
[@page_index@]
[@page_subheader@]
[@parent_ccat_id@]
[@parent_content_id@]
[@parent_id@]
[@rating@]
[@reviews@]
[@short_description@]
[@sortorder@]
[@subtitle@]
[@templatebody@]
[@templatefoot@]
[@templatehead@]
[@templatesearch@]
[@thumb@](CODE)
[@thumb_alt@](CODE)
[@thumb_alt1@](CODE)
[@thumb_content_type_id@]
[@timestamp@]
[@title@]
[@url@]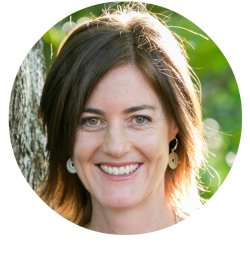 KAREN McELROY BA,BHSc (Nat)
NATUROPATH AND MEDICAL HERBALIST
Born in Sydney and raised in rural NSW, Karen's love for nature and her connection to plants and herbs started at a young age as she busily created her own lotions and potions as a child. After moving to Noosa as a teenager and completing a degree in Journalism at University of Queensland, Karen's interest in natural health returned, moving to Melbourne to study Naturopathy. After completing her degree, Karen worked at one of Melbourne's busiest women's health clinics in Fairfield where her passion for women's health was founded. After having a family of her own, Karen moved back to the beautiful Sunshine Coast where she currently lives and practices, close to nature, doing what she loves.
As a Naturopath and Medical Herbalist, Karen specialises in women and children's health. Over the past 18 years, Karen has helped many hundreds of women and their families transform their health through her personalised, practical and expert health care solutions. Karen's life-long passion for natural health, complemented by further training and professional development in areas such as yoga teaching, meditation, Anthroposophic Medicine and Quantum Emotional Healing, has meant that Karen has developed a holistic mind and body wellness approach that has healed and transformed the health of countless families and lives.
Today, Karen loves to share her wealth of knowledge through various channels; through her private practice in Noosa; as a sought after public and professional speaker; as a professional writer in both print and online media; as a presenter at workshops and seminars; and as a lecturer at leading Educational Institutes across Australia.
Karen is a full member of the National Herbalist's Association of Australia, the Australian Anthroposphic Medicine Association and the Weston A Price Foundation.
To read more about Karen's work and to access some of her teachings, please visit her website http://karenmcelroy.com.au/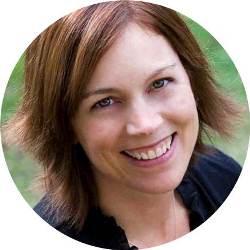 NICOLE MCAULIFFE B.Ed. MBA, Dip LC
WELLNESS COACH
Nicole is an executive wellness coach and facilitator with over twenty years experience in the corporate world working with a large logistics firm (National Rail Corporation), Telstra and some of Australia's largest financial services organizations (ANZ, AXA, NAB and Westpac). She has a highly successful track record in the areas of Change Management consulting (Accenture), facilitation and coaching. Spending much of her career inspiring professionals to 'be at their best' during times of change and transition.
Nicole is director of Create Wellbeing Group (formerly Creative Connections), which was set up in 2003 specializing in career and wellness coaching for women. In addition to being an active executive coach, Nicole is a past President of the International Coach Federation (ICF) in Victoria, the lead facilitator and coach at the Life Coaching Institute of Australia, and a Food Coach at Fernwood Fitness.
Nicole is also a Senior Associate with Xplore for Success, which provides leadership, self-awareness and coaching skills to professionals, with an emphasis on women and gender diversity. Through Xplore, she has worked with organisations such as Origin Energy, CBA, NAB, Super Partners, Holden, Melbourne Water and Oz Minerals in addition to running public and virtual programs throughout Australia, Asia, USA and the UK.
Nicole is an active member of the International Coach Federation (ICF). She has a B.Ed (University of Melbourne) and an MBA (Monash University). Nicole also has a Diploma in Life Coaching, a Certificate IV in Workplace Training and Assessment and is qualified Neurolinguistic Programming (NLP) Practitioner. Nicole is currently studying a Bachelor of Health Science (Nutritional Medicine and Dietetics) a passion of hers. Nicole is also accredited in the LSI, DISC, VIA and Realise Strengths diagnostic tools.
Nicole is passionate about wellbeing, loves to keep fit, is a foodie and enjoys travel. She lives and works in Melbourne with her husband and best friend Daniel and her sons and inspiration, Will and Miles.
To learn more about Nicole and her workshops and mentoring programs in the areas of personal and professional development and wellness, please visit her website http://www.createwellbeinggroup.com/