B Corp
[@access_control@]
[@article_id@]
[@blog_author@]
[@blog_content@]
[@blog_id@]
[@blog_subheader@]
[@blog_subject@]
[@category_id@]
[@category_name@]
[@category_ref@]
[@category_subheader@]
[@ccat_id@]
[@compat_id@]
[@compat_list_id@]
[@compatcat_description@]
[@compatcat_description2@]
[@compatcat_fullname@]
[@compatcat_name@]
[@compatcat_ref@]
[@content@]
[@content_allow_reviews@]
[@content_author@]
[@content_compatibility_code@]
[@content_description1@]
[@content_description2@]
[@content_description3@]
[@content_external_ref1@]
[@content_external_ref2@]
[@content_external_ref3@]
[@content_external_src@]
[@content_fullpath@]
[@content_id@]
[@content_label1@]
[@content_label2@]
[@content_label3@]
[@content_level@]
[@content_module@]
[@content_name@]
[@content_ref@]
[@content_short_description1@]
[@content_short_description2@]
[@content_short_description3@]
[@content_type_code@]
[@content_type_id@]
[@content_type_name@]
[@content_wufoo_form@]
[@date_posted@]
[@date_updated@]
[@description@]
[@description2@]
[@external_ref@]
[@gp_restriction@]
[@id@]
[@name@]
[@page_content@]
[@page_editor@]
[@page_header@]
[@page_id@]
[@page_index@]
[@page_subheader@]
[@parent_ccat_id@]
[@parent_content_id@]
[@parent_id@]
[@rating@]
[@reviews@]
[@short_description@]
[@sortorder@]
[@subtitle@]
[@templatebody@]
[@templatefoot@]
[@templatehead@]
[@templatesearch@]
[@thumb@](CODE)
[@thumb_alt@](CODE)
[@thumb_alt1@](CODE)
[@thumb_content_type_id@]
[@timestamp@]
[@title@]
[@url@]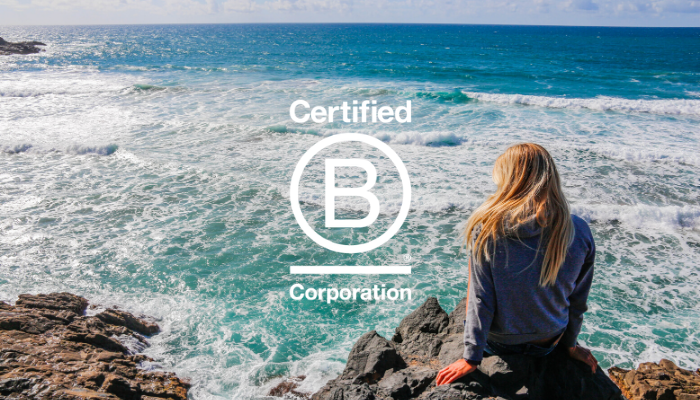 At Wholesome Hub, we believe that business can be a force for good so we're constantly striving to do good by our community, team, environment and the people who farm, produce, manufacture and package all the goodies we sell.
Making a social and environmental difference has always been part of our DNA and at the heart of everything we do. Helping people live a healthier life on a more sustainable planet means the world to us.
In addition to all our food being certified organic, it's always been important to us to offer products free from chemical nasties such as pesticides, herbicides, parabens and SLS.
Because of our passion for offering like-minded customers a friendly and welcoming place for all their organic and kind, foods, drink and household goods, we decided that we wanted to take things a big step further.
What Does B Corp Certified Mean?
Companies that are B Corp Certified have met the highest of standards when it comes to transparency, advocacy and making a positive social and environmental impact. From customers to suppliers, to the people that are part of their team and program that give back to our community, every part of business needs to adhere to the highest of standards and values.
This includes meeting well laid out standards of social and environmental accountability and transparency on how profits are balanced with the purpose of the company.
This means that Wholesome Hub, along with the other awesome responsible companies under the B Corp umbrella are using our status, platform and profits to help make positive change.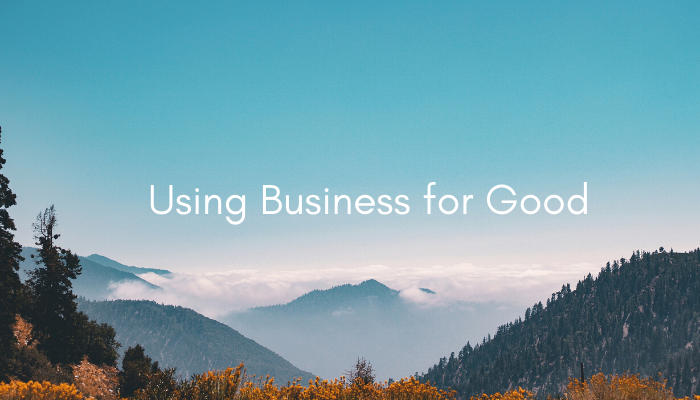 What Does Being B Corp Certified Mean to Wholesome Hub?
We're striving to reduce inequality and poor living and working conditions for our suppliers. The human cost of excessive living, large corporations and diminishing natural habitats and communities is very real. We support those suppliers and companies that promote diversity and whose values are aligned with ours.
We choose to work with suppliers who believe in ethical trade, who can live and work safely from day to day and who provide opportunities to those members of our communities that may often be left out.
This is perhaps highlighted best in people, families and entire communities growing staples such as coffee beans, tea leaves and cocoa. Often, these products come from areas of the world well known for poor and dangerous living and working conditions. We choose to support the safety, wellbeing and fair pay for these individuals, allowing them more dignity and purpose.
Environment wise, being B Corp Certified means supplying our customers produce and household products that don't harm delicate ecosystems or cause pollution or have a high carbon footprint.
All of this together means that we're now recognised as being a company who cares and is working for positive impact, for the good of all the humans, flora, fauna on this planet we all call home.

We apply all of these responsibilities to our own business too. Wholesome Hub is family owned and run, we're a member of Femeconomy to help support and create gender equality and we offset 100% of our shipping generated carbon emissions.
We couldn't do any of this without you, our wonderful customers. So keep supporting us and we'll keep fighting the good fight on your behalf. Because everyone and everything is worth it.
Much love x