5 Ingredients in our Toothpaste you don't want to swallow
Author: Sandy Abram Date Posted:28 October 2016
[@access_control@]
[@article_id@]
[@blog_author@]
[@blog_content@]
[@blog_id@]
[@blog_subheader@]
[@blog_subject@]
[@category_id@]
[@category_name@]
[@category_ref@]
[@category_subheader@]
[@ccat_id@]
[@compat_id@]
[@compat_list_id@]
[@compatcat_description@]
[@compatcat_description2@]
[@compatcat_fullname@]
[@compatcat_name@]
[@compatcat_ref@]
[@content@]
[@content_allow_reviews@]
[@content_author@]
[@content_compatibility_code@]
[@content_description1@]
[@content_description2@]
[@content_description3@]
[@content_external_ref1@]
[@content_external_ref2@]
[@content_external_ref3@]
[@content_external_src@]
[@content_fullpath@]
[@content_id@]
[@content_label1@]
[@content_label2@]
[@content_label3@]
[@content_level@]
[@content_module@]
[@content_name@]
[@content_ref@]
[@content_short_description1@]
[@content_short_description2@]
[@content_short_description3@]
[@content_type_code@]
[@content_type_id@]
[@content_type_name@]
[@content_wufoo_form@]
[@date_posted@]
[@date_updated@]
[@description@]
[@description2@]
[@external_ref@]
[@gp_restriction@]
[@id@]
[@name@]
[@page_content@]
[@page_editor@]
[@page_header@]
[@page_id@]
[@page_index@]
[@page_subheader@]
[@parent_ccat_id@]
[@parent_content_id@]
[@parent_id@]
[@rating@](CODE)
[@rating_decimal@](CODE)
[@rating_round_half@](CODE)
[@reviews@](CODE)
[@short_description@]
[@sortorder@]
[@subtitle@]
[@templatebody@]
[@templatefoot@]
[@templatehead@]
[@templatesearch@]
[@thumb@](CODE)
[@thumb_alt@](CODE)
[@thumb_alt1@](CODE)
[@thumb_content_type_id@]
[@timestamp@]
[@title@]
[@url@]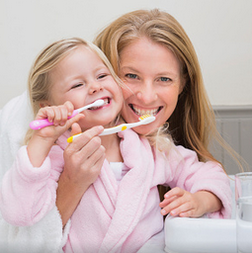 When in comes to toothpaste, I'm not a "squisher". My dear partner squishers and so do my children so I don't stand much chance. What we do have in common is that we don't brush our teeth with chemicals. Here are 5 ingredients we can all do without.
5 Ingredients in Toothpastes you don't want to swallow
When it comes to toothpaste, I'm not a "squisher". My dear partner squishers and so do my children so as the only squeezer is the house, I don't stand much chance. It usually left up to me to rescue the poor crumpled tube salvaging the squishy contents that have been pushed to the very bottom.
Something we do all have in common though is that we don't brush our teeth with chemicals. No poisons, endocrine disruptors, possible carcinogens, irritants, surfactants, mineral oils or toxins. Nothing that may be potentially harmful. So whether you're a squeezer or a squisher, go from the top, middle or bottom, here are 5 ingredients we can all do without.
FLUORIDE
Did you know that before fluoride was hailed as the great saviour of dental disease and the fighter of all cavities it was used as an insecticide and rat poison?
There have been over 100 studies conducted which have shown fluoride to be an endocrine disruptor that can affect our brain, thyroid gland, bones and pineal gland and linking it to a wide variety of health problems from dementia to thyroid problems to decreased fertility. Even my dentist now makes and sells his own toothpaste, and guess what? It's fluoride fee!
TRICLOSAN
Triclosan is an ingredient found in many personal care products. From hand washes to creams to lotions, detergents, toothpastes and soaps, it is widely used for its antibacterial properties.
Whilst major companies will obviously tell you how safe this ingredient is and hail its marvels, it looks like the United States' Food & Drug Administration may not agree. Just last month it released its first official ruling on triclosan's safety and effectiveness and here's what they said.
Firstly, they now admit that due to the widespread use of triclosan, that our long term exposure is much higher than previously thought and that this now raises concerns about potential health risks. Whilst they mention reducing the effectiveness of antibiotics specifically, I have seen other reports by the FDA which also mention issues like thyroid problems and skin cancer.
Other reports conducted have shown links between triclosan and breast cancer and neurological damage and of course, whilst these studies may involve higher doses and levels that what we may get in our toothpaste, is it really worth taking the risk on us or our children?
PALM OIL
Did you know that Palm oil is used in almost half of all the packaged products found in our supermarkets? It is used in our food, our personal care products and yes, our humble toothpastes.
Right now, orang-utans are facing extinction as their habitat, and the homes of Sumatran Elephants, Tigers and other precious animals are being cleared to make way for unsustainable palm oil plantations.
What can you do? You can choose toothpastes like Jack N' Jill and the certified organic Little Innoscents and Riddells Creek ranges that don't use any palm oil at all. Na da!
You can also support the wonderful work the Melbourne Zoo is doing (check out the bottom of this blog).
Sodium Lauryl Sulfate (SLS)
You know when you brush your teeth and you get those lovely bubbles and foam happening which makes you feel all good inside knowing that your toothpaste is doing a really super job and working? Well, in mainstream toothpastes that's thanks to SLS, a foaming agent. The bad news is, those bubbles have nothing to do with how good your toothpaste is working and in fact, they are possibly causing you harm.
SLS is widely used in personal care products. It has been found by the American College of Toxicity to be corrosive and harmful to skin tissue. The journal of the American College of Toxicology reports that SLS can have degenerative effects on our cell membranes with potentially long term harmful effects. It can cause eye damage, skin irritations and in some animals, it caused death.
We don't need SLS in our toothpastes. Just check out our oral care ranges for kids and adults for a few great options and to read a summary of the report, check out the bottom of this blog.
PROPYLENE GLYCOL
Propylene glycol is a form of mineral oil. It is a liquid alcohol which is used as an ingredient in engine coolants, in antifreeze, in paints, varnishes and in the plastics industry. It is also an ingredient you can find in your conventional toothpaste. Yummo! Not!!
The Material Safety Data Sheets for propylene glycol states that the potential acute health effects are "hazardous in case of ingestion". Hmm…toothpaste and ingestion. It's going to happen. It also states that propylene glycol is slightly hazardous in case of skin contact, eye contact or inhalation.
To use such an ingredient on a product like toothpaste is mind boggling but hey, the EPA won't allow its workers to handle propylene glycol without wearing rubber gloves but go ahead, put it on you and your kid's toothbrush and stick it in your mouth. Just don't swallow!
A CLEAN & HEALTHY MOUTH
For healthy teeth and gums and for your overall health and wellbeing, keep the chemicals off your toothbrush! There are great safe options now available, starting with the ones right here and know that at Organic Door, we've got your back. Or is that bite? J
PS – Right now the Melbourne Zoo is running a campaign asking Colgate to clearly label palm oil on their toothpaste and to make a commitment to use 100% Certified Sustainable Palm Oil.
To find out more and to support their Don't Palm Us Off campaigns, visit http://www.zoo.org.au/zoopermarket/colgate-palmolive
PPS – You can grab a copy of the FDA's official ruling on Triclosan right here and to read an abstract of the American College of Toxicology's Final Report on the Safety Assessment of Sodium Lauryl Sulfate and Ammonium Lauryl Sulfate, you can go to http://ijt.sagepub.com/content/2/7/127
PPS - Last one and for all the real diehards, you can download a copy and example of the Material Safety Data Sheet for Propylene Glycol here
---
Leave a comment