Hemp Foods - What It Is, What It Isn't and How It's Health Benefits Can Be Good For All of Us!
Author: Wholesome Hub Date Posted:3 August 2018
[@access_control@]
[@article_id@]
[@blog_author@]
[@blog_content@]
[@blog_id@]
[@blog_subheader@]
[@blog_subject@]
[@category_id@]
[@category_name@]
[@category_ref@]
[@category_subheader@]
[@ccat_id@]
[@compat_id@]
[@compat_list_id@]
[@compatcat_description@]
[@compatcat_description2@]
[@compatcat_fullname@]
[@compatcat_name@]
[@compatcat_ref@]
[@content@]
[@content_allow_reviews@]
[@content_author@]
[@content_compatibility_code@]
[@content_description1@]
[@content_description2@]
[@content_description3@]
[@content_external_ref1@]
[@content_external_ref2@]
[@content_external_ref3@]
[@content_external_src@]
[@content_fullpath@]
[@content_id@]
[@content_label1@]
[@content_label2@]
[@content_label3@]
[@content_level@]
[@content_module@]
[@content_name@]
[@content_ref@]
[@content_short_description1@]
[@content_short_description2@]
[@content_short_description3@]
[@content_type_code@]
[@content_type_id@]
[@content_type_name@]
[@content_wufoo_form@]
[@date_posted@]
[@date_updated@]
[@description@]
[@description2@]
[@external_ref@]
[@gp_restriction@]
[@id@]
[@name@]
[@page_content@]
[@page_editor@]
[@page_header@]
[@page_id@]
[@page_index@]
[@page_subheader@]
[@parent_ccat_id@]
[@parent_content_id@]
[@parent_id@]
[@rating@](CODE)
[@rating_decimal@](CODE)
[@rating_round_half@](CODE)
[@reviews@](CODE)
[@short_description@]
[@sortorder@]
[@subtitle@]
[@templatebody@]
[@templatefoot@]
[@templatehead@]
[@templatesearch@]
[@thumb@](CODE)
[@thumb_alt@](CODE)
[@thumb_alt1@](CODE)
[@thumb_content_type_id@]
[@timestamp@]
[@title@]
[@url@]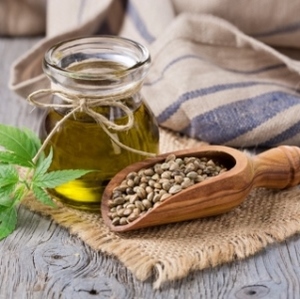 The laws preventing the sale of hemp foods in Australia have recently been lifted, so we can now all enjoy the health benefits of this amazing superfood. But what's its association with cannabis and will it get us high? Read on for all the answers to all
What do you think of when you think about hemp? That it has some kind of link to marijuana? That hippies make clothes from it? That it's recently been legalised as a food here in Australia? All of the above are true, but hemp has been shrouded in mystery for decades, and it's fair to say, it's been fairly misunderstood too. And because it's been so mystified, it's true benefits aren't that well known.
But we want to sing and dance from the rooftops to spread the word on hemp oils, seeds, flours and protein powders and their wonderful properties!
So let's begin with what hemp isn't…
Hemp Won't Get you High
Apologies if this disappoints you!
ADMITTEDLY, HEMP AND CANNABIS COME FROM THE SAME PLANT, CALLED CANNABIS SATIVA, BUT LEGALLY, THEY'RE VERY DIFFERENT.
Cannabis is well known for its effects - depending on the strain, you either get a high or you become incredibly relaxed when you smoke it.
This depends on the levels of two chemicals, called tetrahydrocannabinol (THC) and cannabidiol (CBD). As a general rule, THC is responsible for the euphoric cannabis high, as it has psychoactive capabilities. Strains with a higher THC content generally give a higher high. CBD is less well understood, but is linked with a more mellow feeling and relief from chronic pain. A strain with less THC and more CBD, will be less euphoric. All cannabis is produced from the buds and flowers of the female cannabis sativa plant.
Hemp, on the other hand, comes from the seeds and the fibres of the stems of this same plant.
FOOD PRODUCTS MADE FROM HEMP, SUCH AS COLD PRESSED HEMP SEED OILS AND HEMP PROTEIN POWDERS, ONLY CONTAIN TRACE AMOUNTS OF THC.
The new laws that allow the sale of hemp food products mean that hemp products do not contain anywhere near enough THC to have any kind of hallucinogenic kick or high. Hemp does also contain small amounts of CBD, but not as much as a medicinal CBD oil might.
So, highs aside, let's look at the amazing nutritional benefits of eating hemp.
The Health Benefits of Hemp Oil
Hemp has been used for generations to make fabrics and paper due to the fibrous nature of its stems. It's also even been used to make ropes to be used in heavy industry, because these fibres are so strong. Our ancestors also recognised it's impressive nutritional profile too, and made use of the seeds and seed oil for medicinal reasons.
Today, we have hemp seeds, oil (cold pressed from the seeds themselves), powder and flour at our fingertips.
ALL HAVE A DELICIOUS, NUT LIKE FLAVOUR.
Hemp is a fantastic source of good fats, particularly omega 3 and omega 6. Omega 3 helps to keep our heart pumping healthily and our brains as sharp as they should be. Omega 6 helps to keep our skin fresh and plump and our hair shiny.
Hemp is also a fantastic plant based source of protein. It's a complete protein, meaning that it contains all nine essential amino acids - essential because we have to include them in our diet as we cannot make them within our body. We need amino acids and proteins for cell growth and repair and for forming lean muscle mass. Protein also helps to keep us fuller for longer, meaning that we're less likely to reach for the sugary snacks during the afternoon slump.
Hemp also provides essential minerals such as magnesium, iron and zinc. We need these for turning our food into energy, good bone health, preventing anemia-related tiredness, strong immunity and effective wound healing.
So we call hemp a super, superfood!
The Legal Deal
With all this nutritional prowess, we're so excited that the powers that be have decided to legalise the sale of hemp as a food. No doubt, the wrangling involved lots of separating fact from the stigma surrounding hemp's association with a hallucinogenic drug.
But, after a major review by Food Standards Australia & New Zealand (FSANZ), we can now enjoy it's benefits. A spokesperson for FSANZ told SBS.com that "our risk assessment found that low THC hemp seed foods are safe for consumption and can provide a good alternative source of nutrients, especially omega 3 fatty acids". Hallelujah!
Because hemp has to contain less than 0.5% THC by law, there's no issue with it causing any psychoactive side effects or causing problems with roadside drug tests. You might see food grade hemp being called 'industrial hemp', which whilst isn't a very attractive name, is just a legal way of saying that it isn't marijuana.
Hemp Foods Australia
We've recently launched a range of hemp products from Hemp Foods Australia. Founder, Paul Benhaim, couldn't be more pleased with the new laws. He was pushing for it's legalisation here for over 17 years.
So whilst we might be late to the party (hemp has been legally available in the UK for years), we can finally start to reap the health benefits of hemp seed oil.
BUT NOT ONLY IS HEMP DELICIOUS AND NUTRITIOUS, IT'S ALSO A SUSTAINABLE CROP THAT IS NATURALLY RESISTANT TO PESTS.
It uses far less water to grow than many other plant-based foods and Hemp Foods Australia avoid the use of all fertilisers, herbicides and pesticides for their hemp crops.
Enjoying Hemp in Recipes and Baking
If you're new to hemp foods, then try eating a handful of hulled seeds (Hemp Foods Australia hull them for us, so we don't need to remove any shells, and can just dive straight in!) or drizzling a salad with some cold pressed hemp seed oil.
If you fancy getting more adventurous, try swapping a third, half or all of the flour in your favourite baking recipe with hemp flour to add a nutty taste to your baked goodies (perfect with an eco cuppa). One of our favourite things to do with hemp is to whizz up a couple of dessert spoons of hemp protein powder with some almond milk, a banana and a couple of medjool dates for a post-gym recovery smoothie.
However you enjoy hemp, be safe in the knowledge that it's 100% good for you, and let us know your fave hemp seed oil recipes!
---
Leave a comment