International Women's Day - Celebrating our Female Founders
Author: Sandy Abram Date Posted:4 March 2020
[@access_control@]
[@article_id@]
[@blog_author@]
[@blog_content@]
[@blog_id@]
[@blog_subheader@]
[@blog_subject@]
[@category_id@]
[@category_name@]
[@category_ref@]
[@category_subheader@]
[@ccat_id@]
[@compat_id@]
[@compat_list_id@]
[@compatcat_description@]
[@compatcat_description2@]
[@compatcat_fullname@]
[@compatcat_name@]
[@compatcat_ref@]
[@content@]
[@content_allow_reviews@]
[@content_author@]
[@content_compatibility_code@]
[@content_description1@]
[@content_description2@]
[@content_description3@]
[@content_external_ref1@]
[@content_external_ref2@]
[@content_external_ref3@]
[@content_external_src@]
[@content_fullpath@]
[@content_id@]
[@content_label1@]
[@content_label2@]
[@content_label3@]
[@content_level@]
[@content_module@]
[@content_name@]
[@content_ref@]
[@content_short_description1@]
[@content_short_description2@]
[@content_short_description3@]
[@content_type_code@]
[@content_type_id@]
[@content_type_name@]
[@content_wufoo_form@]
[@date_posted@]
[@date_updated@]
[@description@]
[@description2@]
[@external_ref@]
[@gp_restriction@]
[@id@]
[@name@]
[@page_content@]
[@page_editor@]
[@page_header@]
[@page_id@]
[@page_index@]
[@page_subheader@]
[@parent_ccat_id@]
[@parent_content_id@]
[@parent_id@]
[@rating@](CODE)
[@rating_decimal@](CODE)
[@rating_round_half@](CODE)
[@reviews@](CODE)
[@short_description@]
[@sortorder@]
[@subtitle@]
[@templatebody@]
[@templatefoot@]
[@templatehead@]
[@templatesearch@]
[@thumb@](CODE)
[@thumb_alt@](CODE)
[@thumb_alt1@](CODE)
[@thumb_content_type_id@]
[@timestamp@]
[@title@]
[@url@]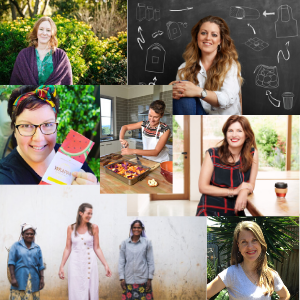 This International Women's Day, let's celebrate the wonderful women behind the awesome brands you can find and see on Wholesome Hub #eachforequal This International Women's Day, let's celebrate the wonderful women behind the awesome brands see on Wholesome Hub
This International Women's Day, let's celebrate the wonderful women behind the awesome brands you see on Wholesome Hub
International Women's Day, on the 8th March, is a global day of celebration which acknowledges the social, economic, cultural and political achievements of women. It's also a call to action for the equality of women with this year's theme being "an equal world is an enabled world".
When did International Women's Day start?
The first International Women's Day gathering took place in 1911. Over 100 years later it's great to see the conversation around gender equality being had from boardrooms to sporting fields to classrooms to coffee catch ups but we still have a long way to go.
Gender equality is an important issue and something we can all be a part of in a positive way. After all, we're all responsible for our own thoughts and actions, all day, every day and we all have the ability to create change.
How can we build a gender equal world?
As women, it's important for us to be good role models to others, our children and daughters. We need to support our sisterhood and other women and make sure we're conscious of the language we use and how we treat our fellow ladies.
As men, there is a very powerful role to be played by helping to ensure women are treated respectfully, equally and given the same opportunity as their male counterparts. From boardrooms to government to media coverage, workplaces, sports arenas, in health and wellbeing, men need to be conscious of their language, actions and treatment of women at home and at work.
Time to celebrate Wholesome Hub's Amazing Women
So, without further ado, with our hearts full of love for the wonderful achievements of some of the women behind Wholesome Hub and our brands, here are some of their amazing stories.
Jessica Holdsworth - Love My Earth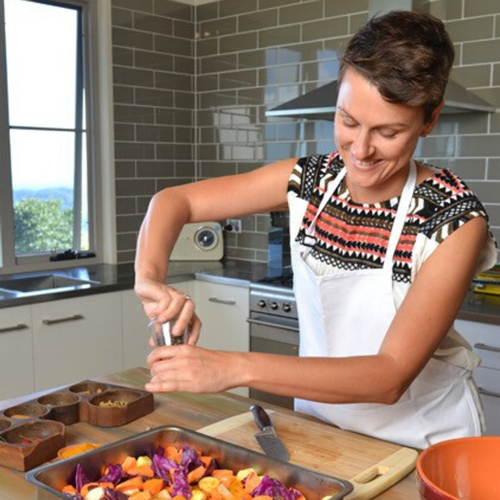 Love My Earth produces certified organic products, the vision of the company grew from Sunshine Coast local and healthy living advocate Jessica Holdsworth.
Growing up on an organic health retreat, Jessica developed the taste for enjoying and eating everything from her own backyard. Through strong relationships internationally Jessica discovered she wanted to help more people to become healthy and happy and encourage people to lead more of an organic lifestyle.
Jessica traveled to India to help the local communities and throughout her journey, Love My Earth was born.
Cheryl Sanders - WRAPPA Reusable Food Wraps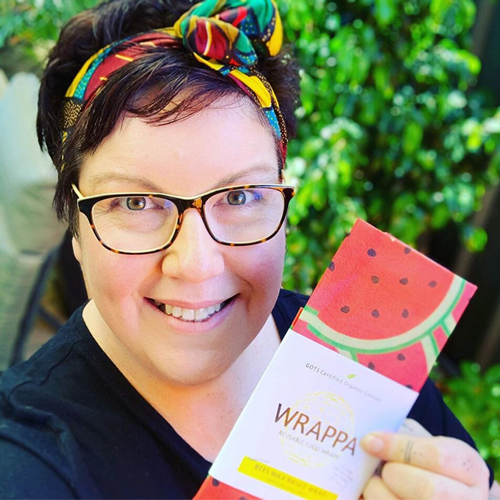 What started out four years ago with 1m of fabric and Cheryl playing around in their family room to try to create the perfect wax wrap, now sees Cheryl designing her own fabric and having her own warehouse!
When Cheryl started WRAPPA, she wanted to bring the reusable wrap into the everyday home, not just those who already knew how to be 'green'. Cheryl wanted their fabric to be fun and bold and make people want to use them instead of plastic wrap.
WRAPPA Reusable Food Wraps have definitely succeeded on both these fronts, using certified organic cotton, no palm oil and developing the world's first plant-based wrap.
Hayley Clarke – Onya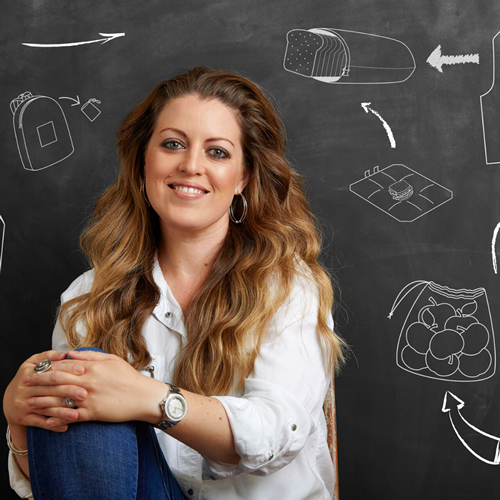 Hayley is the Managing Director of Onya, a company focused on helping individuals reduce single use plastic through responsibly sourced and produced reusable products.
She is passionate about creating profitable businesses that have strong social and environmental consciences, and she detests "green washing".
Helping educate others around ethical purchasing and all that comes with it, is high on her agenda.
With a background of more than 10 years in national retail, her understanding of business sustainability, ethical marketing as well as sustainable product and packaging design is well founded.
Kristy Payne – Maison Blanche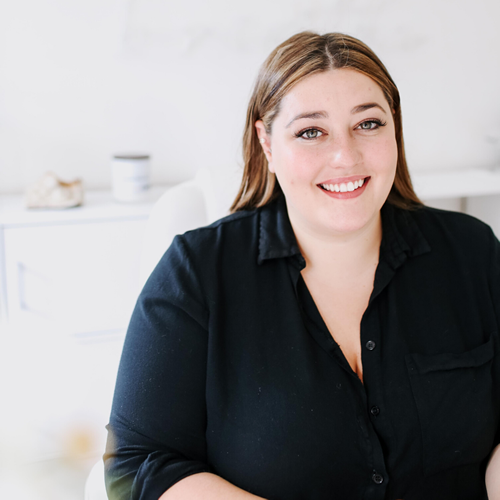 In 2012, Maison Blanche founder and creative director, Kristy was searching for the perfect vanilla bean candle. After failing to find one she liked, she decided to pour her own. This led her to create Maison Blanche with the objective to formulate high quality natural home fragrance, focusing on timeless design and minimalism.
Maison Blanche today is a proud vegan business with the philosophy of creating minimal environmental impact and maintaining handmade methods in Sydney, Australia.
Emma Watson – Love Tea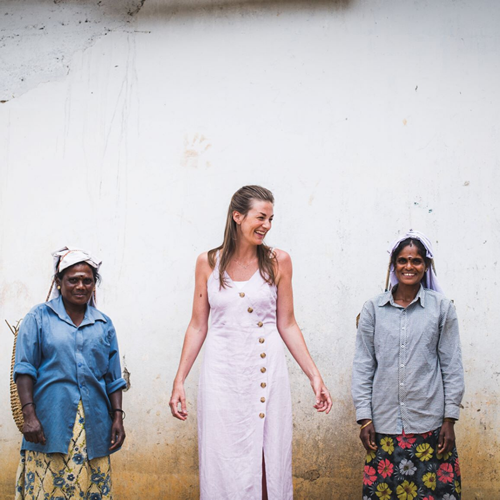 Love Tea was founded in Melbourne, Australia in 2006, by Naturopathy student Emma Watson and partner Damien Amos. Emma wanted to create beautiful products that were beneficial for customer's health and promoted wellbeing. Damien was passionate about organics, working directly with growing communities and looking after our planet.
From the very beginning, Love Tea was created with personal values distilled into purpose. Purpose to live by the values that we believe are inherent in all of us. To have a positive impact on the world we love and those we share it with. This very purpose manifests itself in the choices we make in our operations each day, in our supply chain, our certifications, partnerships and in our friendships.
Emma aims to continue to empower people to improve their health by providing them with access to herbs which support their health and help them on their journey to wellness. She hopes that one day terms such as organic and fair trade are no longer relevant, as the only inputs used in agriculture are those from natural origins and that all trade is conducted on principles of fairness and equality.
Abigail Forsyth – KeepCup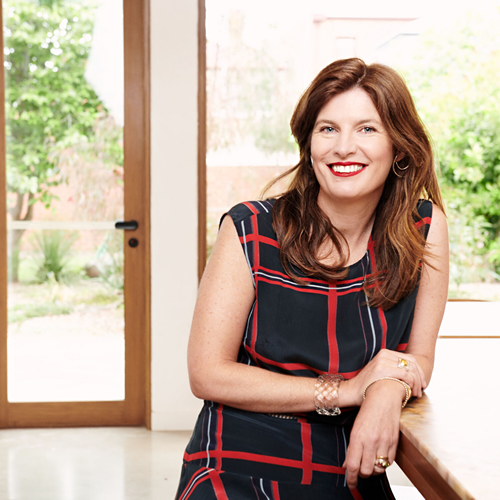 Following a successful career as a solicitor at a boutique Melbourne law firm, Abigail and her brother Jamie set up their own chain of cafes across the city. Alarmed by the amount of disposable packaging being wasted, Abigail started her search for a more sustainable and environmentally conscious way to serve food, and the concept of KeepCup soon became a reality.
Abigail has opened offices and warehouses in London (UK) and Los Angeles (USA) to service growing consumer demand in over 65 countries around the world, but the business has stayed loyal to its roots. KeepCup's HQ is located in the Melbourne suburb of Clifton Hill, where Abigail lives with her family.
Kiran Tawadey – Hampstead Tea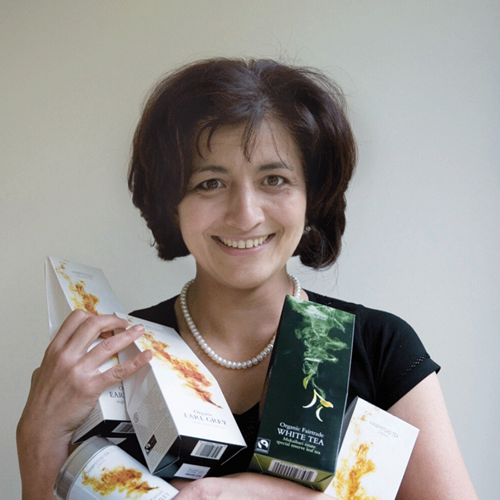 Missing home one afternoon in July 1989, having just moved to London from India, Kiran took time off from mothering 2 little boys, and dropped in to the Tea board of India's London office. There was the usual warm welcome and a flurry of tea cups, and in Rajah Banerjee walked, full of his infectious enthusiasm for his beloved Makaibari estate in Darjeeling.
"No nasties in my soil" he declared, and his comments instantly resonated with her. She had been very concerned at the many "extra" ingredients in food, even baby food, full of E's and sweeteners.
Urging him to tell people about his vision of clean tea cultivation, he replied "YOU tell people if you feel so strongly about it" as so Hampstead Tea was born.
The challenge was too good to resist and she launched into the world of tea growing (a huge change from being the strategic consultant!), and organised for the estate to be certified organic Then came the big leap – biodynamic status for Makaibari – a first for tea estates.
Sandy Abram – Wholesome Hub & Happy Turtle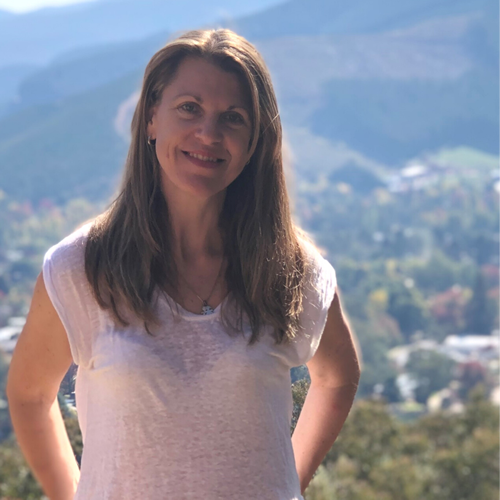 I suppose as the proud female founder of Wholesome Hub and our new brand Happy Turtle, I feel very privileged to be part of this story and to share it with such other amazing women. You may already know this story but here it is again.
From a diverse career which took Sandy from Nursing at the Royal Melbourne Hospital to working at Crown Casino to being the Asia Pacific Marketing Manager of global software company Macromedia (now Adobe), Sandy found her true calling after being diagnosed with severe endometriosis over 18 years ago.
Being given a grim outlook for treatment and the future, Sandy decided to find her own natural healing path and cure which involved clearing out her pantry, switching to an organic diet and lifestyle, doing Yoga and ditching the corporate world.
With this change came the birth of Sandy's first business in 2005; an organic, ethical and sustainable wholesale business called First Ray. In 2017, Wholesome Hub was born from a passion to engage directly with like-minded, health and eco-conscious people in our community.
The goal for Sandy has always been to help people live a healthier life on a more sustainable planet. Today, as a Mum of two children, her passion to look after our planet, to do whatever she can to help people live lighter and to protect our future for future generations, is stronger than ever.
Let's all be #EachforEqual
---
Leave a comment