It's Organic Awareness Month! Living a Healthier Life with Organic Foods
Author: Wholesome Hub Date Posted:7 September 2018
[@access_control@]
[@article_id@]
[@blog_author@]
[@blog_content@]
[@blog_id@]
[@blog_subheader@]
[@blog_subject@]
[@category_id@]
[@category_name@]
[@category_ref@]
[@category_subheader@]
[@ccat_id@]
[@compat_id@]
[@compat_list_id@]
[@compatcat_description@]
[@compatcat_description2@]
[@compatcat_fullname@]
[@compatcat_name@]
[@compatcat_ref@]
[@content@]
[@content_allow_reviews@]
[@content_author@]
[@content_compatibility_code@]
[@content_description1@]
[@content_description2@]
[@content_description3@]
[@content_external_ref1@]
[@content_external_ref2@]
[@content_external_ref3@]
[@content_external_src@]
[@content_fullpath@]
[@content_id@]
[@content_label1@]
[@content_label2@]
[@content_label3@]
[@content_level@]
[@content_module@]
[@content_name@]
[@content_ref@]
[@content_short_description1@]
[@content_short_description2@]
[@content_short_description3@]
[@content_type_code@]
[@content_type_id@]
[@content_type_name@]
[@content_wufoo_form@]
[@date_posted@]
[@date_updated@]
[@description@]
[@description2@]
[@external_ref@]
[@gp_restriction@]
[@id@]
[@name@]
[@page_content@]
[@page_editor@]
[@page_header@]
[@page_id@]
[@page_index@]
[@page_subheader@]
[@parent_ccat_id@]
[@parent_content_id@]
[@parent_id@]
[@rating@](CODE)
[@rating_decimal@](CODE)
[@rating_round_half@](CODE)
[@reviews@](CODE)
[@short_description@]
[@sortorder@]
[@subtitle@]
[@templatebody@]
[@templatefoot@]
[@templatehead@]
[@templatesearch@]
[@thumb@](CODE)
[@thumb_alt@](CODE)
[@thumb_alt1@](CODE)
[@thumb_content_type_id@]
[@timestamp@]
[@title@]
[@url@]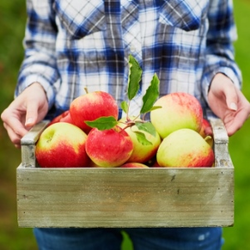 September is Organic Awareness Month so with all this talk of organics, we take a look at what it means for a food to be called organic, and the recent shocking headlines surrounding weed killing chemicals in our breakfast cereals. September is Organic Awareness Month so with all this talk of organics, we take a look at what it means for a food to be called organic, and the recent shocking headlines surrounding weed killing chemicals in our breakfast cereals.
September is Organic Awareness Month so with all this talk of organics, we take a look at what it means for a food to be called organic, and the recent shocking headlines surrounding weed killing chemicals in our breakfast cereals.
Eating organic food might seem like a recent 'trend', but actually, it's been around for millenia. Since the dawn of time for humans, food was grown without the need for chemical pesticides, insecticides, herbicides, fungicides or artificial fertilisers.
Crops were grown in areas that worked best according to the climate and soil type. Animals were reared outside, fed on their natural diet without the use of antibiotics or growth hormones. Everyone ate locally and seasonally and everyone essentially ate organic food, before the term was even invented. And so the human race developed.
VARIOUS HISTORICAL, SOCIAL AND ECONOMIC FACTORS HAVE, SINCE THEN, MEANT THAT THE WAY WE EAT HAS CHANGED.
Population growth, easier methods of travel and the Industrial and Agricultural Revolutions have all meant that food is grown more quickly and is shipped further around the world to feed more and more mouths.
Convenience has played a huge part too. In the middle of the 20th Century, it wasn't normal for half of the adult population to go out to work. Women were the homemakers and the cooks. They stayed at home cooking meals from scratch.
Since, it's become the norm (in most cases) for women to no longer be expected to be tied to the kitchen. Women have successfully forged their way through the workforce and as a result, households have needed quicker and more convenient ways of preparing meals.
Retirement ages have crept up and socioeconomic factors have both meant more people needing to work, and for longer. This also means convenience is key. Modern ovens and microwaves have replaced the traditional stove and ready meals and takeaways have replaced home cooked meals.
Most of this is essentially a good thing. We've moved on and things have generally got better with each generation.
BUT THE CREEPING DEMAND FOR CONVENIENCE HAS ALSO MEANT A CREEPING DEMAND FOR LOW COST.
Suddenly, we've all woken up in a world where cheap, processed and mass produced food is the norm.
But cheap, processed and mass produced foods generally need a helping hand from artificial chemicals in order to meet demand.
DO WE REALLY KNOW WHAT'S IN THESE FOODS?
I'm not just talking about questionable meat or added salt and sugar. I mean what chemicals are we exposed to when we eat convenience foods?
And it extends further than that. What about the foods that we think are healthy? Meat, dairy products, whole grain cereals, fruits and vegetables - the ones grown non-organically. Non-organic farming allows the routine use of pesticides, herbicides, antibiotics and artificial hormones. How many of these we're consuming, and what effects they're having is only just being understood.
Shockingly, there have been reports of things far more worrying than too much saturated fat in the very foods we think of as a good way to start the day...
A Bowl of Weed Killer for Breakfast?
The Environmental Working Group (EWG) has recently commissioned a series of robust and independent laboratory tests on some of our favourite cereal products. The tests revealed that the chemical glyphosate was present in 43 out 45 foods tested.
Glyphosate is the active ingredient found in weed killer.
THAT'S 95% OF THE SAMPLES TESTING POSITIVE FOR WEED KILLER.
If you've ever seen a weed killer being used, you'll know that precautions have to be put in place to minimise the chances of breathing it in. Let alone the steps that should be taken on an industrial scale on farms.
The foods tested included non-organically grown oat cereals, oatmeal, granola and snack bars, many of which are eaten by children.
Amazingly, there is a 'safe' limit of glyphosate in food for children, set by the EWG. It's 160 ppb. One sample of oat cereal contained 1,300 ppb. Of the organic oats tested, 30% contained glyphosate, and all below this safe limit. It's thought that these oats were tainted by weed killer used in neighbouring fields, drifting over on the wind.
Glyphosate and Cancer
Glyphosate has itself been the subject of headlines of late, too. In San Francisco, Dewayne Johnson has successfully taken chemical giant Monsanto to court. He has been awarded US$289 million in damages after successfully arguing that the makers of the glyphosate-containing weed killer Roundup caused his non-Hodgkin lymphoma.
The court found that Monsanto, who have recently been bought by German company, Bayer, were guilty of manufacturing and selling a product that not only causes cancer. But that they also knew could cause cancer and chose to hide this fact from Dewayne and the rest of the public.
THE WORLD HEALTH ORGANISATION (WHO) SAID BACK IN 2015 THAT ROUNDUP, THE WORLD'S MOST COMMON WEED KILLER, "PROBABLY" CAUSES CANCER.
That's reason enough for an outright ban. But of course, the makers dispute this. They are expected to appeal the decision but probably not before more of the expected 4,000 cases about to be brought against them, are heard.
But what does all this have to do with organic food?
What Does Organic Food Mean?
The Australian Certified Organic Standard from Australian Organic is the "rulebook" for Australian organics. It's one of Australia's strictest standards and buying food with their Bud logo means that the product holds the most robust of organic certifications.
Their standards mean that food products and farming and production methods must adhere to the following:
Foods cannot contain any Genetically Modified Organisms (GMOs)

Livestock must be free to roam in outdoor space and be allowed to carry out social and physical functions that are natural to their breed

Animals must breed and wean naturally and cannot be exported whilst still alive

Organic foods must contain at least 95% certified organic ingredients

Foods cannot contain ingredients that have been grown using synthetic pesticides, fungicides, herbicides or other agricultural chemicals

Farmers and producers must be paid a fair price for their goods and be able to work in safe conditions. Child labour is not allowed.

Farms must allow for the protection of local biodiversity, land regeneration and protected waterways
All of this means that by buying organic food, we're buying not only ethically sourced and sustainable foods, we're buying 'clean' foods, free from chemical nasties.
Reason Enough to go Organic
Food is big business. Large corporations will go a long way to protect their profits. In the case of Monsanto and Bayer, their reliance on Big Agriculture to continue to buy their herbicides means lying about the devastating health effects their products can have.
Breakfast cereals containing chemicals now known to cause cancer is bad enough.
BUT WHAT ELSE ARE WE BEING LIED TO ABOUT?
With the world's population growth showing no signs of slowing down, billions of mouths need to be fed. What other measures will be taken, science covered up and corners cut, to protect larger, non-organic food brands and all the other industries that help produce our food?
Perhaps it isn't realistic to think that we can go back to the days of home grown, home cooked food that we know hasn't been chemically tainted. But sales of organic foods are on the up and Australia owns 60% of the world's certified organic land.
It's up to those who can, to demand more open food production practices and more organic produce. Even if we make the switch to organic meat and nothing else, we're making a difference with our dollar. We have the right to live in a world where our breakfast doesn't contain chemicals, carcinogenic or otherwise, that we don't know are there.
---
Leave a comment