Palm Oil - Is Sustainable Palm Oil Helping, or Hindering the Problem?
Author: Sandy Abram Date Posted:21 March 2019
[@access_control@]
[@article_id@]
[@blog_author@]
[@blog_content@]
[@blog_id@]
[@blog_subheader@]
[@blog_subject@]
[@category_id@]
[@category_name@]
[@category_ref@]
[@category_subheader@]
[@ccat_id@]
[@compat_id@]
[@compat_list_id@]
[@compatcat_description@]
[@compatcat_description2@]
[@compatcat_fullname@]
[@compatcat_name@]
[@compatcat_ref@]
[@content@]
[@content_allow_reviews@]
[@content_author@]
[@content_compatibility_code@]
[@content_description1@]
[@content_description2@]
[@content_description3@]
[@content_external_ref1@]
[@content_external_ref2@]
[@content_external_ref3@]
[@content_external_src@]
[@content_fullpath@]
[@content_id@]
[@content_label1@]
[@content_label2@]
[@content_label3@]
[@content_level@]
[@content_module@]
[@content_name@]
[@content_ref@]
[@content_short_description1@]
[@content_short_description2@]
[@content_short_description3@]
[@content_type_code@]
[@content_type_id@]
[@content_type_name@]
[@content_wufoo_form@]
[@date_posted@]
[@date_updated@]
[@description@]
[@description2@]
[@external_ref@]
[@gp_restriction@]
[@id@]
[@name@]
[@page_content@]
[@page_editor@]
[@page_header@]
[@page_id@]
[@page_index@]
[@page_subheader@]
[@parent_ccat_id@]
[@parent_content_id@]
[@parent_id@]
[@rating@](CODE)
[@rating_decimal@](CODE)
[@rating_round_half@](CODE)
[@reviews@](CODE)
[@short_description@]
[@sortorder@]
[@subtitle@]
[@templatebody@]
[@templatefoot@]
[@templatehead@]
[@templatesearch@]
[@thumb@](CODE)
[@thumb_alt@](CODE)
[@thumb_alt1@](CODE)
[@thumb_content_type_id@]
[@timestamp@]
[@title@]
[@url@]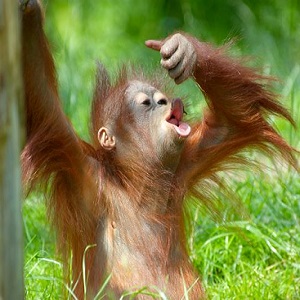 It's estimated that half the products found in the supermarket, both in the food and beauty aisles, contain palm oil. Some products claim to be using sustainable palm oil, but is that the answer? Or does that just make us feel better? Find out here... It's estimated that half the products available to us in the supermarket, both in the food and beauty aisles, contains palm oil. Some products proudly claim to be using sustainable palm oil, but is that the answer? Or does that just make us feel better...
Shock tactics don't always work. We probably all have Shock Tactic Fatigue. But here's a statistic that would shock even the most weary. On the island of Borneo, deforestation is occurring at the rate of a football sized pitch every 47 seconds.
Think back to the last time you watched a footy game. The oval looks pretty big even from our TV screen, right? An area of beautiful forest this size disappears every 47 seconds.
AND IT ISN'T JUST THE TREES THAT DISAPPEAR. IT'S ALL THE WILDLIFE TOO.
Borneo has seen over half of its orangutan population disappear over the past 16 years. Local communities suffer too. Natural, ancient forests are torn down, taking local habitats with them, in order for fast growing, in demand palm oil crops to be planted instead.
Often, locals have no choice but to work on the new plantations, where being exposed to harmful chemicals, having no access to safety equipment and sometimes not even being paid a wage is all in a day's work. Young children are also exposed to these terrible conditions.
Not to mention that with each area of forest cleared, greenhouse gases increase due to the absence of mature trees to absorb the greenhouse gas carbon dioxide.
What is Palm Oil?
Palm oil is in many of the foods we enjoy. Whilst we might be conscious of how many calories our food contains, or sugar or salt, do we really ever stop to think about palm oil? The furthest we might go, dietary fat-wise, is checking the levels of saturated fats.
Palm oil is a vegetable oil, similar to sunflower or rapeseed oil. It's extracted from the fruit of the African oil palm tree. It is high in saturated fats and calories, so it's no surprise that it's found in foods such as cookies, pizzas, crisps, instant noodles and cakes. Health-wise it really isn't good.
BUT DEMAND FOR PALM OIL IS AT AN ALL TIME HIGH
Palm oil is a crop that grows quickly, without much need for intervention and so is also cheap. It's actually a very efficient crop and produces more oil per square kilometre of land than soya bean oil or coconut oil. But this is the problem. Food manufacturers are lapping up this versatile and inexpensive ingredient. And whilst palm oil might be efficient and is even reported to require fewer pesticides and fertilisers, globally, 300 football ovals worth of forest disappear every single hour to clear the way for palm oil plantations.
Palm oil also appears in shampoos, soaps, cosmetics, laundry detergents and even green sounding biodiesel used to power some vehicles.
Since the use of trans fats in foods has been highlighted as a health hazard and even banned in some countries, palm oil has been adopted as an alternative, increasing its use even further.
Trans fats are created during a process called hydrogenation, where bubbles of hydrogen are passed through liquid oils to turn them into solids. This used to be the case for many margarines on the market. Palm oil however is more convenient than other vegetable oils as it is already a solid at room temperature and is therefore used instead.
Global Production of Palm Oil?
The problem of palm oil related deforestation isn't confined to Borneo. This was just one example of the sorry state of affairs we've got ourselves into as the demand for cheap food and convenience increases.
Borneo sits between Indonesia and Malaysia. This area of the world has the ideal rainforest conditions for palm oil production. In fact, around 85% of the worlds palm oil comes from Indonesia and Malaysia.
As demands grow, so do the areas of the world starting to cut down natural habitats and destroy rural communities. Areas of Latin America and Central and West Africa are now becoming home to this monocrop.
DEFORESTATION ISN'T JUST CUTTING DOWN TREES. OFTEN, HUGE AREA ARE SET ALIGHT IN ORDER TO CLEAR THE WAY FOR PALM PLANTATIONS.
This causes the release of huge amounts of carbon dioxide and soot into the atmosphere, contributing to climate change.
It's not only the beautiful orangutan that's being put in danger either. The Sumatran tiger, rhinos and elephants are also losing their homes, and their lives. Majestic creatures literally dying out and rich, natural biodiversity being reduced to nothing, so that we can have cheap, frothy shampoo and doughnuts.
IS A COOKIE WORTH THE RISK THAT A BABY APE HAS LOST ITS MOTHER TO A FOREST FIRE AND IS LEFT TO FEND FOR ITSELF?
Baby orangutans have the longest childhood and dependency on their mothers of all non-human animals on the planet. Only human babies have a longer childhood than orangutans.
Can Palm Oil Ever Be Sustainable?
Many conscious consumers are now looking for alternatives to palm oil. In fact, to eat healthily is to pretty much avoid palm oil. Fresh fruits and vegetables, lean animal-based protein, plant-based proteins, whole grains and healthy fats are all free from the devastation palm oil is inflicting on the planet.
But what about products containing sustainable palm oil?
The Roundtable on Sustainable Palm Oil (RSPO) was set up in 2004 in response to the palm oil and deforestation catastrophe that was beginning to be recognised. It's a voluntary scheme that palm oil plantation owners can sign up to. An RSPO certification means that palm oil has come from a plantation with robust standards of sustainability.
According to the UK's Ethical Consumer Magazine, It's the largest scheme of its kind, accounting for around 19% of global palm oil production. There are other, smaller initiatives too, such as the Roundtable on Sustainable Biomaterials and Indonesian Sustainable Palm Oil. Combined, these account for almost 17% of the palm oil produced around the world.
SOUNDS GOOD, RIGHT? NO. SOME MAJOR PLAYERS IN ECOLOGY AND ENVIRONMENTAL ISSUES HAVE GRAVE CONCERNS.
Friends of the Earth say "Certifying palm oil as responsible or sustainable makes consumers feel good and encourages increased consumption, which is exactly the root cause of the problem".
Ethical Consumer have researched all three certifications mentioned above and have found serious misgivings. They say the Indonesian and Malaysian governments are simply 'greenwashing' the issue by not insisting on consistent and uniform practices and compliances.
None of the schemes has successfully reduced deforestation or improved the diversity of their areas. Nor have they prevented the draining of peatlands (which leads to soil erosion and potentially devastating landslides) or stopped the use of secondary forests for planting palm crops in the areas surrounding existing plantations.
The RSPO has not managed to prevent violations of the human rights of its workers and does not explicitly require plantations to reduce greenhouse gas emissions.
Which doesn't sound quite so good.
Which Companies Are Palm Oil Guilty?
Huge food manufacturers are currently some of the biggest palm oil users. According to the Rainforest Action Network (RAN), companies such as Kraft Heinz, Kellogg's, Mars, Nestle, Krispy Kreme, Unilever and Hershey's are all currently committing to using more sustainable palm oil.
But as we've just learnt, this isn't necessarily the answer.
So RAN are also encouraging us to use our consumer power to put pressure on companies to do more. If you want to get involved, RAN have handy resources for contacting brands such as PepsiCo, which they say is the ultimate laggard when it comes to palm oil commitments.
Avoiding Palm Oil is Harder Than You Think
So is the answer to avoid palm oil altogether? Perhaps. But like many other things, this could just switch the problem elsewhere. Also, palm oil is often disguised as other, complex ingredients so it's not always easy to spot. The following is a list of alternative names for palm oil from the World Wildlife Fund (WWF). You'll notice that even 'vegetable oil' can be used to disguise the potential for palm oil in a product:
Vegetable Oil
Vegetable Fat
Palm Kernel
Palm Kernel Oil
Palm Fruit Oil
Palmate
Palmitate
Palmolein
Glyceryl
Stearate
Stearic Acid
Elaeis Guineensis
Palmitic Acid
Palm Stearine
Palmitoyl Oxostearamide
Palmitoyl Tetrapeptide-3
Sodium Laureth Sulfate, Sodium Lauryl Sulfate
Sodium Kernelate
Sodium Palm Kernelate
Sodium Lauryl Lactylate/Sulphate
Hydrated Palm Glycerides
Etyl Palmitate
Octyl Palmitate
Palmityl Alcohol
So perhaps the best thing to do is learn to become a label reading pro and avoid too many products containing palm oil or its derivatives. It's a much healthier way of eating to boot! Bathroom wise, always look for products free from palm oil such as those in our fabulous collection of body washes and soaps.
As consumers, we have immense amounts of power. Look how quickly we've reduced our reliance on plastic shopping bags. If we don't buy products containing palm oil, manufacturers will be forced to listen.
We all know that we should probably cut down on convenience and junk foods. So if not for our own health, lets try, for the health of the planet. And those gorgeous baby orangutans.
Note: Wholesome Hub is on a mission to remove all products that contain Palm Oil as we feel that going Palm Oil free is the best option.
We are slowly deleting lines that contain palm oil as an ingredient and replacing them with better palm oil free alternatives. Watch this space!
---
Leave a comment