The World is Going Plastic Free Crazy, and We Love it!
Author: Wholesome Hub Date Posted:12 June 2018
[@access_control@]
[@article_id@]
[@blog_author@]
[@blog_content@]
[@blog_id@]
[@blog_subheader@]
[@blog_subject@]
[@category_id@]
[@category_name@]
[@category_ref@]
[@category_subheader@]
[@ccat_id@]
[@compat_id@]
[@compat_list_id@]
[@compatcat_description@]
[@compatcat_description2@]
[@compatcat_fullname@]
[@compatcat_name@]
[@compatcat_ref@]
[@content@]
[@content_allow_reviews@]
[@content_author@]
[@content_compatibility_code@]
[@content_description1@]
[@content_description2@]
[@content_description3@]
[@content_external_ref1@]
[@content_external_ref2@]
[@content_external_ref3@]
[@content_external_src@]
[@content_fullpath@]
[@content_id@]
[@content_label1@]
[@content_label2@]
[@content_label3@]
[@content_level@]
[@content_module@]
[@content_name@]
[@content_ref@]
[@content_short_description1@]
[@content_short_description2@]
[@content_short_description3@]
[@content_type_code@]
[@content_type_id@]
[@content_type_name@]
[@content_wufoo_form@]
[@date_posted@]
[@date_updated@]
[@description@]
[@description2@]
[@external_ref@]
[@gp_restriction@]
[@id@]
[@name@]
[@page_content@]
[@page_editor@]
[@page_header@]
[@page_id@]
[@page_index@]
[@page_subheader@]
[@parent_ccat_id@]
[@parent_content_id@]
[@parent_id@]
[@rating@](CODE)
[@rating_decimal@](CODE)
[@rating_round_half@](CODE)
[@reviews@](CODE)
[@short_description@]
[@sortorder@]
[@subtitle@]
[@templatebody@]
[@templatefoot@]
[@templatehead@]
[@templatesearch@]
[@thumb@](CODE)
[@thumb_alt@](CODE)
[@thumb_alt1@](CODE)
[@thumb_content_type_id@]
[@timestamp@]
[@title@]
[@url@]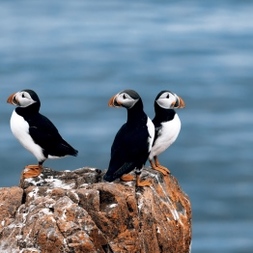 From Wollongong to Vancouver, from Buckingham Palace to Byron Bay, every day, a city, a council, an event and even royalty are making the switch to plastic free. Find out what's happening around the world.
The plastic free movement is really starting to gather pace, and we couldn't be happier. Around the globe, cities, local councils, global corporations and citizens alike are working on initiatives to make the world a better, cleaner and more nourishing place.
The problem with plastics, particularly the single-use plastics commonly associated with the food and drink industry, is that they'll never completely break down. They only break up, forming smaller and smaller 'microplastics' that reach our oceans and other waterways. Or, they sit languishing in landfill for hundreds of years. It's thought most plastics will take around 400 years to degrade, but since plastics are a relatively new material, that haven't even been around 100 years yet, that's something that remains to be seen.
Also, many of them aren't even recyclable. Particularly the black, shiny plastics we see in ready meals. Suitable for the microwave they might be, but suitable for the recycling bin they're not. So all those non-recyclable plastics we dutifully put out for recycling, will probably end up in landfill anyway.
Some Upsetting Facts
According to the Californian based non-profit organisation Plastic Oceans Foundation, half of the 300 million tonnes of plastic we produce each year globally is single use. This means 150 million tonnes of plastic is disposed of within mere minutes of us possessing it. In fact, the life of the average plastic shopping bag is 15 minutes.
More than 8 million tonnes of this plastic ends up in the world's oceans each year. And because it breaks down into microplastics, fish and other sea life mistake it for something tasty and end up eating it, or getting entangled in it, often with devastating consequences.
But There's Good News!
It seems like every week there's a new initiative somewhere in the world that's tackling the problem and we embrace and celebrate every single one.
So let's start here in Australia…
Wollongong to Become Free From Single Use Plastics
The beautiful beach lined city of Wollongong has set its sights on becoming the first Australian city to banish single use plastics. The target is for a 70% reduction by 2020 and this will see an end to many plastic cutlery items, straws, bottles, coffee cups, takeaway containers and shopping bags (the Big Six of single use plastic demons).
It's being led by local surfer Andrew Gray and he hopes that beyond 2020, the city will become 100% single use plastic free. Andrew is encouraging community groups and schools to spread the Plastic Free Wollongong message and is targeting businesses who routinely dish out food and drinks contained in plastic. He's hopeful that the model this initiative is building on will be rolled out across the country.
Green Connect, an Australian enterprise tackling waste (as well as unsustainable food and refugee and youth unemployment) are also involved in helping to get Wollongong communities involved.
Plastic Free Noosa, Byron and Manly
And it's not just Wollongong. Noosa, Byron and Manly have all pledged to tackle plastics in their corners of this planet we all share.
Noosa aims to halve the number of single use plastics used by November this year. Plastic Free Noosa has a real community spirit vibe and along with The Boomerang Alliance, they're confident they can reach this target. The Boomerang Alliance help represent a number of organisations aiming to fix the problems of waste, litter and pollution. They have an excellent track record of lobbying governments on plastic pollution. Businesses that replace single use plastics with fully compostable alternatives can display their Plastic Free Champion honour with pride. Here's where you can find out more on being a Plastic Free Noosa Champion.
Plastic Free Byron is all about replacing plastic items with reusable versions. Be that shopping bags, personal or home care items, Plastic Free Byron is celebrating each supplier offering an alternative.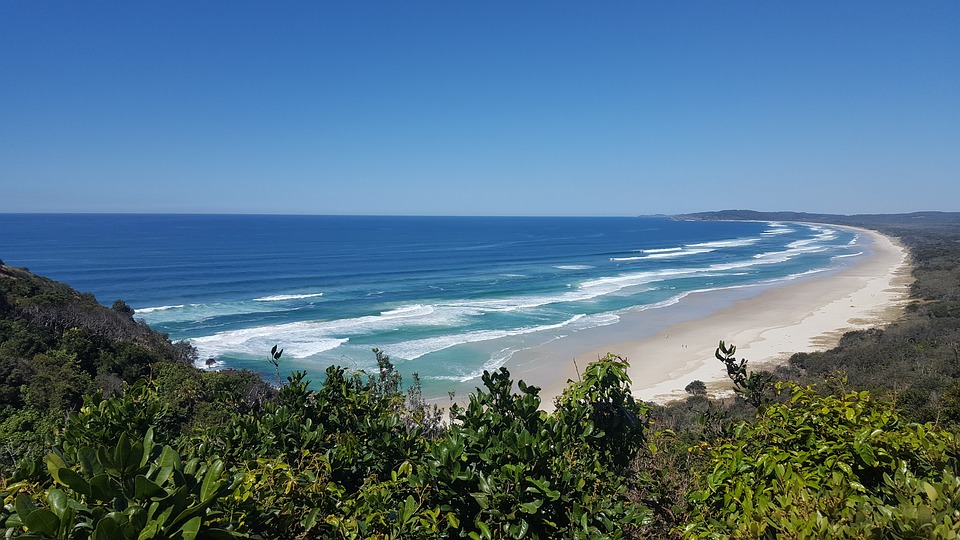 Under constant threat from plastic pollution, Manly has had enough. The community driven Plastic Free Manly movement started in 2016 by focussing on plastic bags, but now they're also targeting coffee cups, plastic drinking bottles and straws. Their volunteers work with local businesses to give them all the support they need to go plastic free. They also have a large presence in schools, teaching the next generations the importance of using plastic alternatives as much as possible. Plastic Free Manly are always on the lookout for donations, volunteers and of course new businesses to work with, so get in touch if you're interested!
Brisbane Bans Bottles (and Balloons)
Very recently (May 2018), Brisbane City Council has taken the leap to banning certain single use plastics. This ban means drinks bottles and plastic straws will no longer be permitted to be sold in council buildings or at council run events.
It also includes a ban on helium balloons, another plastic that has devastating outcomes for wildlife when they're released but are often overlooked.
PM Malcolm Turnbull has said that this kind of ban is "a matter for state regulation" rather than a county wide matter. That Brisbane has taken this step will hopefully lead to many more councils doing the same.
They're not the first however, with The Wholesome Hub's local council, Darebin also voting for a ban on disposable cups, food containers and helium balloons being sold at their property and events earlier this year. And of course, this delights us!
Outside of our country, there's also lots of encouraging plastic free movements, especially in the UK. But first, Hawaii and Canada…
Kokua Hawaii Foundation - Plastic Free Hawaii
The Kokua Hawaii Foundation is a fantastic non-profit organisation that helps schools and communities become eco warriors. Part of this is the Plastic Free Hawaii initiative which aims to make their beautiful islands plastic free.
So far, they've had almost 1,500 volunteers helping with beach clean ups and have many more beach clean up days planned in the diary.
Vancouver First Major Canadian City to Ban Plastic Straws
Vancouver is a coastal city so residents know only too well the problem of plastic pollution in their oceans. And because of this, Vancouver City Council have just announced they'll be banning plastic straws as of September 2019.
Councillors voted unanimously for the ban. It will also include polystyrene foam cups (a particular dislike of ours) along with restrictions on other plastic cups and shopping bags. Items will be banned from use in bars and restaurants but individuals will still be able to buy them for use at home. Their ultimate aim is to "completely eliminate the disposal of solid waste by 2040".
And now to the UK, with lots of exciting initiatives already in place, including by the Queen herself…
Wimbledon Plastic Straw Ban
Nothing say British summer quite like a Pimms and lemonade at Wimbledon, the home of the Lawn Tennis Association. But this year, no one will be sipping Pimms through a plastic straw.
The Wimbledon tournament in the summer of 2017 saw a whopping 400,000 plastic straws used, and dumped within the two week period. That's some Pimms, and some amount of plastic waste. This year, they will be replaced with paper straws. Tournament organisers have also said they'll be phasing out plastic bags and have already doubled the number of free water fountains available within the tennis club grounds.
This reflects a growing trend in the UK, with pub chains, big name coffee shops, high street pizza joints and supermarket cafes all phasing out plastic straws. More than 60 independent music festivals in Britain have also committed to banning all single use plastics by 2021. Happily, this ban also includes body and face glitter, which is usually made of plastic and gets washed down the drain into the seas, joining the multitude of other microplastics.
This follows the UK's recent ban on plastic microbeads in exfoliating facial washes and shower gels too. The UK's PM Theresa May has also announced that plastic straws, cotton buds and drinks stirrers could also be banned. The government will begin a consultation later this year and its expected that the ban could be implemented as soon as next year.
Buckingham Palace Bans Plastic Straws and Bottles
Buckingham Palace, the London home of the Queen, has announced that plastic straws and bottles are now banned as part of their desire to cut down on plastics "at all levels". The ban extends to all properties across the royal estate, including Windsor Castle, the venue for the recent Royal Wedding of Prince Harry and Meghan Markle.
The Queen is thought to have been inspired to call for the ban after watching Blue Planet II, the acclaimed David Attenborough documentary series. Her Majesty has also requested that the rest of the Commonwealth follows suit by reducing their environmental impact as much as possible. And if paper straws are good enough for the Queen, then they're certainly good enough for us!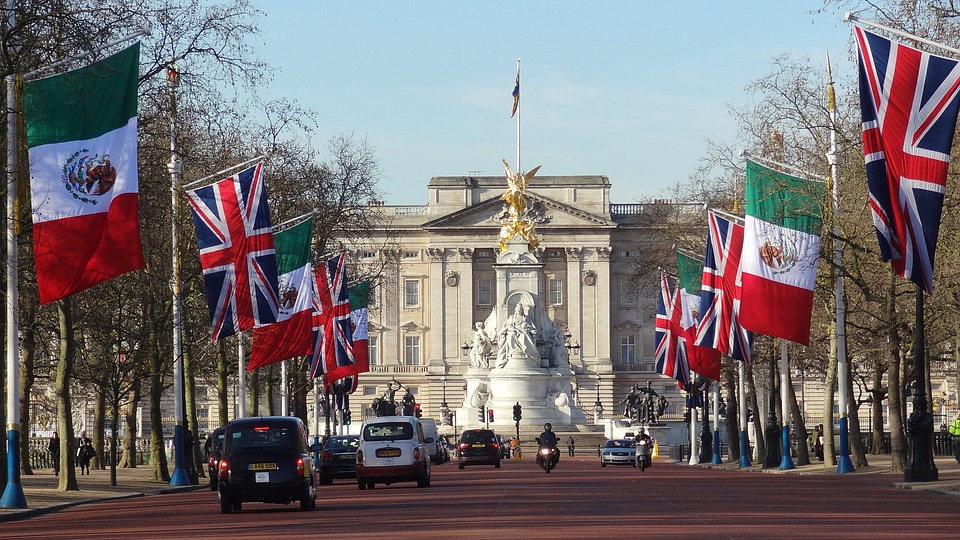 If you represent a business looking to reduce your use of single use plastics, then we implore you to take the first step. The plastic free revolution is a movement only set to get bigger and bigger, so don't get left behind.
And if you're an individual, you too can have an impact, even on your own. Each choice we make has an impact, somewhere in the world. So it's up to us all to make the switch. Carrying a reusable shopping bag, coffee cup, straw or cutlery isn't too difficult. We have plenty to choose from and before you know it, you'll be a plastic free pro!
---
Leave a comment