Looking for tuna not from Thailand? We can help!
Author: Sandy Abram Date Posted:13 March 2015
[@access_control@]
[@article_id@]
[@blog_author@]
[@blog_content@]
[@blog_id@]
[@blog_subheader@]
[@blog_subject@]
[@category_id@]
[@category_name@]
[@category_ref@]
[@category_subheader@]
[@ccat_id@]
[@compat_id@]
[@compat_list_id@]
[@compatcat_description@]
[@compatcat_description2@]
[@compatcat_fullname@]
[@compatcat_name@]
[@compatcat_ref@]
[@content@]
[@content_allow_reviews@]
[@content_author@]
[@content_compatibility_code@]
[@content_description1@]
[@content_description2@]
[@content_description3@]
[@content_external_ref1@]
[@content_external_ref2@]
[@content_external_ref3@]
[@content_external_src@]
[@content_fullpath@]
[@content_id@]
[@content_label1@]
[@content_label2@]
[@content_label3@]
[@content_level@]
[@content_module@]
[@content_name@]
[@content_ref@]
[@content_short_description1@]
[@content_short_description2@]
[@content_short_description3@]
[@content_type_code@]
[@content_type_id@]
[@content_type_name@]
[@content_wufoo_form@]
[@date_posted@]
[@date_updated@]
[@description@]
[@description2@]
[@external_ref@]
[@gp_restriction@]
[@id@]
[@name@]
[@page_content@]
[@page_editor@]
[@page_header@]
[@page_id@]
[@page_index@]
[@page_subheader@]
[@parent_ccat_id@]
[@parent_content_id@]
[@parent_id@]
[@rating@](CODE)
[@rating_decimal@](CODE)
[@rating_round_half@](CODE)
[@reviews@](CODE)
[@short_description@]
[@sortorder@]
[@subtitle@]
[@templatebody@]
[@templatefoot@]
[@templatehead@]
[@templatesearch@]
[@thumb@](CODE)
[@thumb_alt@](CODE)
[@thumb_alt1@](CODE)
[@thumb_content_type_id@]
[@timestamp@]
[@title@]
[@url@]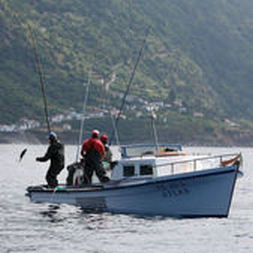 After all the media around toxic tuna, the phone has been ringing off the hook at Organic Door. So many people want to know where our tuna is from. It's not from Thailand!
Over the last couple of weeks I've answered heaps of phone calls and emails from worried customers asking me where our tuna is from. "Is your tuna from Thailand?" "Where is Fish4Ever packed?" "I'm looking for tuna not from Thailand. Can you help?"
I'm always happy to say "Yes, I can help!"
"Our Fish4Ever tuna is sustainably fished using the traditional pole and line method, and it's canned by the local community in a small cannery in the Azores".
The callers sound relieved.
I often have a lovely chat about how our Fish4ever skipjack tuna is sustainably fished by local fishermen in the pristine waters of the Azores. And that one day I'll get a chance to go over there! Charles who created Fish4Ever is out there a lot working closely with the local fishermen and workers.
It makes me happy that I know their story, I know their boats and know where and how they fish. I'm hoping everyone who buys Fish4Ever will be happy too!
With more and more people asking how their tuna got from the ocean and onto their plate, it's no wonder the toxic tuna investigation has hit the headlines. I know that many brands process in Thai tuna canneries. And it worries me.
I love that Fish4Ever are proud to work with a small community that has the smallest boat in the global tuna industry.
Happily, the boats and method used ensure no damage is done to the marine environment too. And they process it fresh and at the source which is super rare these days! Hurrah!
Plus, only healthy, organic ingredients are used, including olive oil. The tuna is also free from artificial additives and colourings. Like Fish4Ever say "no point spoiling good fish with cheap rubbish!" Remember, Fish4Ever is the canned tuna you can trust.
What do you think about the toxic tuna debacle? And what tuna do you eat? I'd love to hear your thoughts.
Eat well! Sandy (Food Warrior)
Ps here's a great 2-minute video from Fish4Ever about their sustainability standards:
---
Comments (2)
Here's why there are no canneries in Australia

21 April 2015

A good question with a simple answer. Price. Driven by both the Supermarkets and the consumer! All the BIG FISH companies have outsourced their processing to Asian canneries, the last company being John West who advised it was taking its remaining business to Thailand several years ago. In my opinion, these moves have all been price driven as it is cheaper to produce in Asia, companies can retain greater profits and the culture of "low cost" and "cheap" food, primarily driven by supermarkets can continue, sadly at a BIG cost. There are some great sustainable tinned fish brands available that are not canned in Thailand, that do not exploit workers' rights in developing countries and which support strict sustainable fishing credentials. One of the best available is our very own Fish4Ever range which it why we love it and why it has been ranked by Greenpeace as Australia's most sustainable canned tuna since 2010. Thanks, Sandy
---
Why are there no canneries in Australia?

13 March 2015

Seems stupid it's all done offshore.





www.wholesomehub.net.au Response
The last cannery to process tuna was in Port Lincoln and it closed 5 years ago :( http://www.abc.net.au/pm/content/2010/s2828175.htm
---
Leave a comment