Why Choose Organic? Here are 33 Reasons To Go Organic and Why It's Better For You
Author: Sandy Abram Date Posted:14 September 2017
[@access_control@]
[@article_id@]
[@blog_author@]
[@blog_content@]
[@blog_id@]
[@blog_subheader@]
[@blog_subject@]
[@category_id@]
[@category_name@]
[@category_ref@]
[@category_subheader@]
[@ccat_id@]
[@compat_id@]
[@compat_list_id@]
[@compatcat_description@]
[@compatcat_description2@]
[@compatcat_fullname@]
[@compatcat_name@]
[@compatcat_ref@]
[@content@]
[@content_allow_reviews@]
[@content_author@]
[@content_compatibility_code@]
[@content_description1@]
[@content_description2@]
[@content_description3@]
[@content_external_ref1@]
[@content_external_ref2@]
[@content_external_ref3@]
[@content_external_src@]
[@content_fullpath@]
[@content_id@]
[@content_label1@]
[@content_label2@]
[@content_label3@]
[@content_level@]
[@content_module@]
[@content_name@]
[@content_ref@]
[@content_short_description1@]
[@content_short_description2@]
[@content_short_description3@]
[@content_type_code@]
[@content_type_id@]
[@content_type_name@]
[@content_wufoo_form@]
[@date_posted@]
[@date_updated@]
[@description@]
[@description2@]
[@external_ref@]
[@gp_restriction@]
[@id@]
[@name@]
[@page_content@]
[@page_editor@]
[@page_header@]
[@page_id@]
[@page_index@]
[@page_subheader@]
[@parent_ccat_id@]
[@parent_content_id@]
[@parent_id@]
[@rating@](CODE)
[@rating_decimal@](CODE)
[@rating_round_half@](CODE)
[@reviews@](CODE)
[@short_description@]
[@sortorder@]
[@subtitle@]
[@templatebody@]
[@templatefoot@]
[@templatehead@]
[@templatesearch@]
[@thumb@](CODE)
[@thumb_alt@](CODE)
[@thumb_alt1@](CODE)
[@thumb_content_type_id@]
[@timestamp@]
[@title@]
[@url@]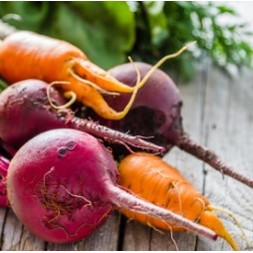 Chemical Free. Additive Free. Environmentally Friendly. Tastes Better. More Nutritious. What's not to love when it comes to Organics? Discover 28 more reasons why we love organic and why it's better for you and our planet
At Wholesome Hub, we like to call ourselves Wholeheartedly Organic. We eat it, drink it, wear it, wash ourselves in it and simply love it! The world of organic is part of our fabric, our DNA and who we are.
We really believe that organics is better for you, your family and our planet so here's 33 reasons why we think organic rocks!
What is Organic?
Food and ingredients produced via organic farming is food that is as natural as can be. Free from artificial additives, preservatives, nasty chemicals and GMOs, organic food is the way our food used to be grown.
Organic dairy, eggs and meat comes from animals reared with the highest standards of animal welfare. Animals are given a quality of life that allows them to roam in the sun and fresh air in free range fields and pastures. Organically reared animals aren't fed antibiotics or had their growth artificially enhanced with growth hormones. Natural breeding methods are used and live export is banned.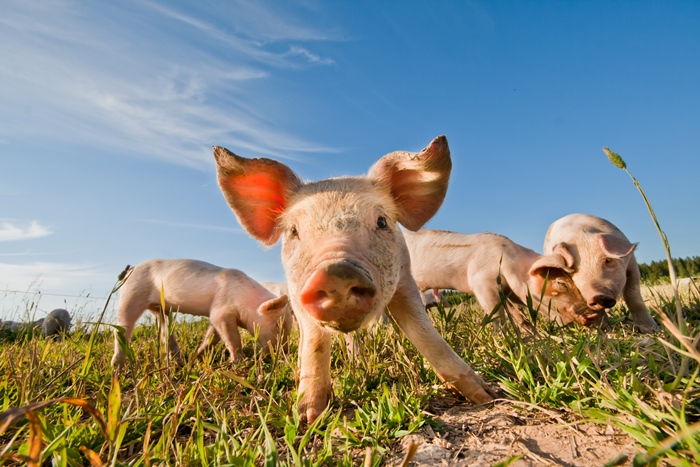 Why Choose Organic?
The organic farming of fruits, vegetables, grains and animals, is simply healthier, safer and better for us. It's also better for the farmers that produce our foods, the surrounding wildlife and for the world we live in. Farmers use natural predators to control pests and a clever rotation of crops each year to keep the soil rich and fertile. This crop rotation also reduces soil erosion which makes the land more resilient to flooding and drought conditions, making each harvest more sustainable.
Organic farming allows wildlife to prosper and reduces the amount of carbon and greenhouse gases released into the atmosphere. Biodiversity is promoted with farmers considering the impact they are having on the local flora and fauna.
Non-organic farming on the other hand uses thousands of tonnes of manmade pesticides each year, polluting the soil, local waterways and even ending up on our plates. A chemical that purposefully kills pests will inevitably also have a negative impact on local wildlife and the wider environment.
Pesticides and other chemicals are also bad news for the farmers and local people that are constantly exposed to them. And as for us, our children and family? Who really likes the thought of consuming the pesticides that have been used to grow our veggies, or the antibiotics that have been fed to the animals that we eat? Research studies have found pesticide residue on our foods to be very common and you can read our recent blog What Organic Fruit & Vegetables Should I Buy for more about this.
Organic Awareness Month
September is Organic Awareness Month, so we thought we'd give you our top 33 reasons to go organic.
You don't have to completely switch to organic food overnight, but small changes can make all the difference, so why not start today!?
Reasons to Love Organic and Why Organic is Better for You
#1 Food that doesn't literally cost the earth
#2 Helps combat climate change
#3 Food is more nutritious and better for you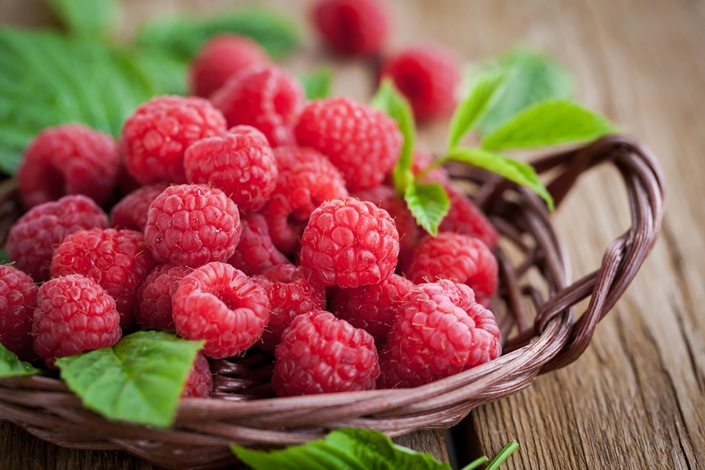 #4 Protects bees and other natural pollinators. No bees, no food!
#5 Better tasting food
#6 Peace of mind from knowing exactly what's in our food
#7 Strictly no nasty artificial colours, preservatives, flavours or chemicals
#8 No Genetically Modified (GM) ingredients on our plates
#9 No use of nanotechnolgoy
#10 Promotes biodiversity and increased wildlife
#11 Happy, healthy, beautifully free-range animals
#12 Unadulterated food as it was always meant to be
#13 Socially respsonsible. Ensures fair working conditions and no child labour
#14 No regular use of animal antibiotics and no growth hormones
#15 Fewer pesticides and chemicals is a breath of fresh air
#16 High animal welfare standards
#17 No Live Export
#18 Everyone loves wonky veg! (Because who said carrots must be uniformly straight?)
#19 Is kind to your skin. We like it natural
#20 Works with the natural environment, not against it
#21 Reduced greenhouse gases and carbon footprint
#22 Fully traceable food, from farm to fork
#23 Strict food labelling and manufacturing standards
#24 Make up, skin care and personal care products free from synthetic colouring and fragrances, silicones, paraffin and petroleum products
#25 Natural fertilisers and pest control
#26 No animal testing allowed
#27 Get in touch with the seasons and eat seasonally like grandma did. Cherries in Winter…no way!
#28 Better natural habitats for small animals, birds, butterflies and bees
#29 Fabulous organic cotton clothing is also a thing! And it's soooo soft!
#30 Protect our oceans and marine life. No plastic microbeads in personal care products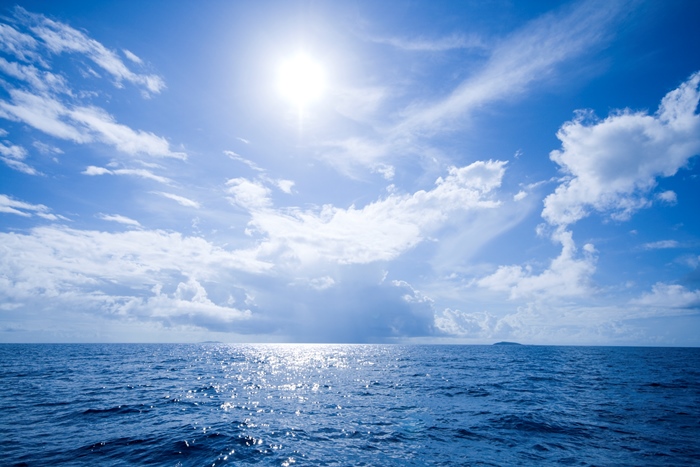 #31 Farmlands more resistant to flooding, droughts and soil erosion
#32 It's good for our farmers
#33 It's all round feel good!
I"m sure there are heaps more reasons so we'd love to hear them. Are you an organic fan? What do you love about organic food, personal care products or clothes? We'd love to hear your why.
---
Leave a comment