3 tips to get you closer to health and happiness in 2017
Author: Sandy Abram Date Posted:14 January 2017
[@access_control@]
[@article_id@]
[@blog_author@]
[@blog_content@]
[@blog_id@]
[@blog_subheader@]
[@blog_subject@]
[@category_id@]
[@category_name@]
[@category_ref@]
[@category_subheader@]
[@ccat_id@]
[@compat_id@]
[@compat_list_id@]
[@compatcat_description@]
[@compatcat_description2@]
[@compatcat_fullname@]
[@compatcat_name@]
[@compatcat_ref@]
[@content@]
[@content_allow_reviews@]
[@content_author@]
[@content_compatibility_code@]
[@content_description1@]
[@content_description2@]
[@content_description3@]
[@content_external_ref1@]
[@content_external_ref2@]
[@content_external_ref3@]
[@content_external_src@]
[@content_fullpath@]
[@content_id@]
[@content_label1@]
[@content_label2@]
[@content_label3@]
[@content_level@]
[@content_module@]
[@content_name@]
[@content_ref@]
[@content_short_description1@]
[@content_short_description2@]
[@content_short_description3@]
[@content_type_code@]
[@content_type_id@]
[@content_type_name@]
[@content_wufoo_form@]
[@date_posted@]
[@date_updated@]
[@description@]
[@description2@]
[@external_ref@]
[@gp_restriction@]
[@id@]
[@name@]
[@page_content@]
[@page_editor@]
[@page_header@]
[@page_id@]
[@page_index@]
[@page_subheader@]
[@parent_ccat_id@]
[@parent_content_id@]
[@parent_id@]
[@rating@](CODE)
[@rating_decimal@](CODE)
[@rating_round_half@](CODE)
[@reviews@](CODE)
[@short_description@]
[@sortorder@]
[@subtitle@]
[@templatebody@]
[@templatefoot@]
[@templatehead@]
[@templatesearch@]
[@thumb@](CODE)
[@thumb_alt@](CODE)
[@thumb_alt1@](CODE)
[@thumb_content_type_id@]
[@timestamp@]
[@title@]
[@url@]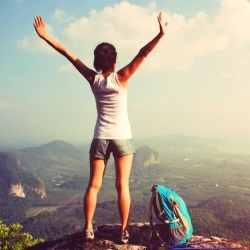 With good health, anything is possible! We can achieve our dreams and live the life we want to so for all of you out there that want to get closer to health and happiness in 2017, here are my top 3 tips to help you get there.
Welcome to a brand new year!

There's something about 2017 that just feels right - do you agree? As I write this, I'm in Apollo Bay, Victoria, a magical place where the ocean meets the mountains, and am full of optimism and hope for an exciting year ahead.

I have started my vision board and written down some goals for myself, my relationships and work, but without good health, it's harder to live the life we want to so here are my top 3 tips to make 2017 a year of our best health.

1. The single biggest way we can make a positive impact on our health is by what we eat.
Strive for organic, natural, wholefoods that are nutrient dense, low in sugar and full of vital energy and life force. So whether it's gluten free, vegan, dairy free or palm oil free that's right for you, don't get fooled by the mass marketing, ditch the chemicals, toxins and artificial stuff and make it organic.

2. Invest in yourself. Shoes are nice but a cupboard full won't bring you health and inner happiness.
Seek out experts like alternative health practitioners. Invest in books, videos and online training that will help you learn and make a difference to your health and connect with positive social networks. You deserve it! You have unique gifts to bring to this world so make sure you create time for you and forgo the next handbag for something that will last a lot longer than next season - your health!

3. Just move it, move it!
Walk, swim, dance, do yoga or zumba your bad self out. Find a friend and make a commitment to each other to help get your bodies moving, blood flowing and big smiles happening. Besides who can't help but giggle through downward dogs as you watch your faces turn pink. Your friend power will be stronger than will power - especially when you need it most.
With good health, anything is possible so for all of you out there who, like me, know that what we eat, put on our skin and use in our home makes a difference to our health and wellbeing, stick around! We have lots planned at Wholesome Hub in 2017 to help you on your health and wellness journey so remember, you are beautiful, you are amazing, eat well and never give up on your dreams.
Wth much love
Sandy xo
---
Leave a comment