9 Top Tips for Reducing Food Waste
Author: Sandy Abram Date Posted:14 March 2019
[@access_control@]
[@article_id@]
[@blog_author@]
[@blog_content@]
[@blog_id@]
[@blog_subheader@]
[@blog_subject@]
[@category_id@]
[@category_name@]
[@category_ref@]
[@category_subheader@]
[@ccat_id@]
[@compat_id@]
[@compat_list_id@]
[@compatcat_description@]
[@compatcat_description2@]
[@compatcat_fullname@]
[@compatcat_name@]
[@compatcat_ref@]
[@content@]
[@content_allow_reviews@]
[@content_author@]
[@content_compatibility_code@]
[@content_description1@]
[@content_description2@]
[@content_description3@]
[@content_external_ref1@]
[@content_external_ref2@]
[@content_external_ref3@]
[@content_external_src@]
[@content_fullpath@]
[@content_id@]
[@content_label1@]
[@content_label2@]
[@content_label3@]
[@content_level@]
[@content_module@]
[@content_name@]
[@content_ref@]
[@content_short_description1@]
[@content_short_description2@]
[@content_short_description3@]
[@content_type_code@]
[@content_type_id@]
[@content_type_name@]
[@content_wufoo_form@]
[@date_posted@]
[@date_updated@]
[@description@]
[@description2@]
[@external_ref@]
[@gp_restriction@]
[@id@]
[@name@]
[@page_content@]
[@page_editor@]
[@page_header@]
[@page_id@]
[@page_index@]
[@page_subheader@]
[@parent_ccat_id@]
[@parent_content_id@]
[@parent_id@]
[@rating@](CODE)
[@rating_decimal@](CODE)
[@rating_round_half@](CODE)
[@reviews@](CODE)
[@short_description@]
[@sortorder@]
[@subtitle@]
[@templatebody@]
[@templatefoot@]
[@templatehead@]
[@templatesearch@]
[@thumb@](CODE)
[@thumb_alt@](CODE)
[@thumb_alt1@](CODE)
[@thumb_content_type_id@]
[@timestamp@]
[@title@]
[@url@]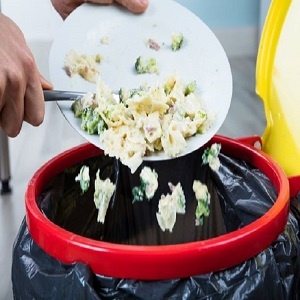 Reducing the amount of food we waste is one of the best ways we can lessen our impact on our environment and save some money too. But knowing what to do and how to do it safely can be daunting. Fear no more…our reduce food wastage tips are at your door… Reducing the amount of food we waste is one of the best ways we can lessen our impact on our environment and save some money too. But knowing what to do and how to do it safely can be daunting. Fear no more…our reduce food wastage tips are here…
How many times have you had to throw away half a loaf of bread or an unused punnet of fruit because it's past its best? Or made too much food for a dinner party and been left with so much leftover pasta bake you don't know what to do with it?
Given some recent stats, probably quite a lot. According to the University of Melbourne, the food waste created by residents of Melbourne alone is enough to feed a staggering two million extra people each year.
IN MONETARY TERMS, THIS EQUATES TO $2,200 OF FOOD FROM EACH HOUSEHOLD, EACH YEAR, GOING NOWHERE BUT THE BIN.
Pretty shocking, huh?
At a time when poverty and hunger is in the headlines almost daily, right here on our own doorsteps, how can we allow our fellow humans to go hungry, when there's so much perfectly edible food going to waste?
In part, the problem lies with the food manufacturers. In their quest to get paying customers through their doors, prices are driven down and we're tempted in with endless offers and discounts. Unless we really need three packets of corn chips for the price of two or humongous half price packets of carrots, all this extra food will inevitably end up in the waste.
But there are also some relatively simple steps we can all take in our lives that reduce these mountains of edible waste. Here's our top nine:
1. Make Friends with the Freezer
Take a look in your freezer. Is it full of unrecognisable food, covered in ice? Chances are, it is, as it is for so many of us. It might feel like a big task, but defrosting your freezer and clearing it out is the best place to start.
IT MIGHT ALSO FEEL COUNTERINTUITIVE TO CLEAR OUT FOOD IN ORDER TO SAVE FOOD.
But if there's pasta sauce with freezer burn, out of date fish fingers and bread rolls that will never be the same again, it's best to start again, promising yourself that you'll never allow your freezer to become such a graveyard again!
Once you have a clear freezer and you've managed to save or eat anything that was still edible, you'll have plenty of space to work with.
Now, when you're shopping, you can shop smart. Supermarket deals are fine if you know you're going to use the food.
SO IF YOU HAVE ROOM IN YOUR FREEZER, YOU CAN BUY TWO QUICHES AND FREEZE ONE FOR NEXT WEEK!
Freezing is also great for saving leftover food. If you have a large amount of homemade curry left that you know you won't eat this week, freeze it and then safely defrost and reheat another time. Homemade food, without the preparation, when you're super busy - perfect!
2. Safe Storage
If you're not planning to freeze leftover food, make sure you store it safely in the fridge. Once it's cooled down, pop it into a food container that has a lid that seals properly.
It'll remain fresh for a few days, allowing you to dip in whenever you fancy.
3. Repurpose your Leftovers
Talking of leftovers, why not turn last night's leftover dinner into for lunch today? Our stainless steel bento boxes make the perfect lunch box and yours will be the best looking in the office fridge!
4. Use a Shopping List, and Stick to it
We all live busy lives and whether we do our grocery online or at the supermarket, it can be easy to shop blindly, buying what we think we need, only to get home and realise we already had it.
So try getting into the habit of being like Grandma and making a shopping list.
THAT WAY, YOU'LL ONLY BUY THE THINGS YOU NEED THAT WEEK AND NOTHING WILL GO TO WASTE.
Taking a picture of the inside of your fridge and food cupboard might help to remind you what needs restocking too.
You don't have to write everything down. If you know the staples you buy each week don't change, there's no need to write them down. But having a chalkboard in the kitchen to make a note of something you've just used up is really useful. Just remember to take a picture of the chalkboard before you go shopping!
5. Become a Meal Prepping Pro
It might feel like a chore on a Sunday evening, but prepping meals on your day off can save you so much time during the working week.
Having all your veg chopped for a Monday night vegie pasta bake will make Monday night's dinner quicker and easier. Store all your chopped veg or prepped ingredients in a secure food storage container in the fridge.
Prepped food is more likely to get used, and you're less likely to stop by the supermarket on the way home and grab a ready meal or reach for the takeaway menu.
6. Don't Be a Sucker for BOGOF Deals
Supermarket deals aren't ok if the extra food goes to waste. It's hard to ignore deals, you'd feel cheated if you only bought one product when you could've got two for the same price.
BUT SHOPPING SAVVY IS AS IMPORTANT FOR YOUR WALLET AS IT IS THE ENVIRONMENT.
The best policy to adopt is to only go for deals on the food you normally buy. Three packets of biscuits in the house when you're trying to avoid snacking is only going to end in good intentions going out of the window, or food going into the bin.
If you really can't resist, try giving surplus foods to your neighbours...
7. Use Food Sharing Apps
Food sharing apps are a brilliant way of reducing food waste and building communities. OLIO is one such app and is available worldwide.
It's simple and easy to use - simply sign up and list any surplus food you have. This can be anything from half a home cooked casserole, to tins of soup you don't like, to a glut of apples from your garden.
Anyone on the app in your local area can request the food and come and collect it for free. No money changes hands, either physically or via the app, so it's kept on a friendly, helpful, hyper local level. You may even make friends with neighbours you've never even said hello to.
Local shops can also take part, so you can drop your food off there if you're not going to be home or would rather not have neighbours coming to your house.
8. Know the Difference Between Use By and Best Before Dates
Supermarkets have an annoying habit of adding to our food waste by using pointless 'best before' labelling on fruits and vegetables. For a start, our carrots, potatoes, apples and cauliflowers don't need to be wrapped in plastic bags.
That aside, these plastic bags don't need to be printed with best before dates, because guess what? We're not silly! A best before date is simply that - fresh produce is at 'its best' before this date.
AFTER A BEST BEFORE DATE, A FOOD IS STILL PERFECTLY FINE TO EAT.
It just might mean it's gone a bit soft, or might be wilting a bit. But it's still perfectly healthy and safe!
In fact, Woolworths has taken a step towards ditching these dates that cause more harm than good, and we salute them. Best before dates do nothing but cause concern, and make us ditch perfectly edible food too soon.
Use your own judgment - if a potato is mouldy or a punnet of blueberries is turning liquid, then don't eat them. But if they're a few days past their best before date and a wrinkly end can be cut off, carry on enjoying them.
THE MAJOR POINT HERE IS THE DIFFERENCE BETWEEN 'BEST BEFORE' AND 'USE BY'.
'

USE BY' DATES GENERALLY NEED TO BE ADHERED TO, AS THEY'RE USED ON FOODS SUCH AS DAIRY PRODUCTS, FISH AND MEAT.
These are foods that can be dangerous past their use by date, so make sure you take note of these and use them up in date order to avoid wastage.
9. Blend, Blend, Blend
Brown bananas, limp lettuce and soggy strawberries might look a bit unappealing, but this doesn't mean that they can't be eaten. They all make great ingredients in a soup, sauce or breakfast smoothie, even lettuce!
We think the best smoothies have a banana base, with a handful of fruit to sweeten things up. This can be anything from berries to chopped apples or grapes. If you want to add a green element, try a few lettuce leaves or a handful of spinach. Add your milk of choice and a heaped dessert spoonful of protein powder if you like, and whizz it all up.
If you're looking for something more savoury, vegetables past their best are ideal for using in soups or to make stocks. The internet is full soup recipes, and here's one that stood out for us.
You Really Can Make a Difference
We hope we've inspired you and that these tips are helpful ways to help save you money on your food shopping, and save the environment at the same time.
MELBORNE'S FOOD WASTE ALONE CONTRIBUTES A MIND BOGGLING 2.5 MILLION TONNES OF GREENHOUSE GASES A YEAR FROM IT ALL JUST SITTING IN LANDFILL AND ROTTING.
Let's work together to make change. Adopting just a few of these tips will significantly reduce your carbon footprint, and doesn't that feel rewarding?
---
Leave a comment