Hampstead Organic and Fair Trade Tea Ranked UK's Most Ethical Tea - Again
Author: Sandy Abram Date Posted:5 March 2019
[@access_control@]
[@article_id@]
[@blog_author@]
[@blog_content@]
[@blog_id@]
[@blog_subheader@]
[@blog_subject@]
[@category_id@]
[@category_name@]
[@category_ref@]
[@category_subheader@]
[@ccat_id@]
[@compat_id@]
[@compat_list_id@]
[@compatcat_description@]
[@compatcat_description2@]
[@compatcat_fullname@]
[@compatcat_name@]
[@compatcat_ref@]
[@content@]
[@content_allow_reviews@]
[@content_author@]
[@content_compatibility_code@]
[@content_description1@]
[@content_description2@]
[@content_description3@]
[@content_external_ref1@]
[@content_external_ref2@]
[@content_external_ref3@]
[@content_external_src@]
[@content_fullpath@]
[@content_id@]
[@content_label1@]
[@content_label2@]
[@content_label3@]
[@content_level@]
[@content_module@]
[@content_name@]
[@content_ref@]
[@content_short_description1@]
[@content_short_description2@]
[@content_short_description3@]
[@content_type_code@]
[@content_type_id@]
[@content_type_name@]
[@content_wufoo_form@]
[@date_posted@]
[@date_updated@]
[@description@]
[@description2@]
[@external_ref@]
[@gp_restriction@]
[@id@]
[@name@]
[@page_content@]
[@page_editor@]
[@page_header@]
[@page_id@]
[@page_index@]
[@page_subheader@]
[@parent_ccat_id@]
[@parent_content_id@]
[@parent_id@]
[@rating@](CODE)
[@rating_decimal@](CODE)
[@rating_round_half@](CODE)
[@reviews@](CODE)
[@short_description@]
[@sortorder@]
[@subtitle@]
[@templatebody@]
[@templatefoot@]
[@templatehead@]
[@templatesearch@]
[@thumb@](CODE)
[@thumb_alt@](CODE)
[@thumb_alt1@](CODE)
[@thumb_content_type_id@]
[@timestamp@]
[@title@]
[@url@]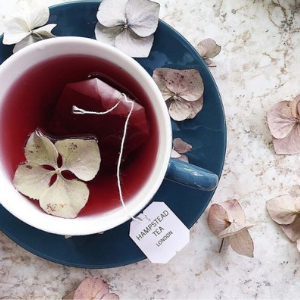 Like so many of you, we love a cup of tea. Black, green white, herbal - it doesn't matter, we love it! Because we drink so much of it, we like to make sure that what we're drinking is as good for the environment and for the producers as it is for us.
Ethical Consumer Magazine is an independent, trusted, British run, not-for-profit cooperative that aims to help us all "use our spending power to help change the world for the better".
So to be endorsed by them, is a great seal of approval - to come top of not one, but two, of the Ethical Consumer Product Guide lists is amazing! Which is what Hampstead Tea has done this year.
Hampstead Teas have topped the table in the black and green tea category as well as the herbal tea category.

And we couldn't be happier for them.
Why Does Hampstead Tea Score So High?


Ethical Consumer scores brands based on five criteria. These are the environment, people, politics, animals and product sustainability. And they don't just rank tea, they rank all kinds of consumables including foods, drinks, clothing, health and beauty items and household products. But coming back to tea, Hampstead Tea shone in all these five areas.

Hampstead Tea produces delicious teas that are all certified organic, with some also certified Fairtrade and Biodynamic.



They ensure that the growers, pickers and packers of their tea leaves have fair and safe working conditions. In fact, Ethical Consumer gave them their highest rating for workers rights.
Hampstead Tea also achieved full marks for their fair company ethos and the top rating for their environmental reporting.
Ethical Consumer score tables make it easier to spot brands that might be doing great, but are owned by larger companies that aren't.
For example, Pukka Teas. Pukka Teas are a fantastic brand, and each tea is completely plastic free. They're certified as 100% organic and take part in the Fair for Life scheme that insists on respect for human rights and fair working conditions.
They're also a B-Corp which means that they meet the highest standards of social and environmental performance and accountability.
However, Pukka Teas are owned by Unilever, which loses them lots of marks on the Ethical Consumer ethiscore ratings. Unilever also owns brands such as Persil and Vaseline. This huge manufacturer is notorious for tax avoidance, operating in countries that require animal testing for beauty products and unfair and unsustainable working environments.
A Hampstead Tea for All Occasions


Not only do Hampstead Tea tick all our organic, ethical and sustainable boxes their teas taste truly delicious too!
We love to start the day with an energising English Breakfast Tea and we always have a Ginger Green Tea as a post-lunch pick me up to see us through the afternoon. Before bed, a Lavender and Valerian Hampstead Tea helps make sure we sleep peacefully, ready to start the next day fresh.
Head over to our Hampstead Tea page now, to experience the full range of teas for yourself!
---
Leave a comment