Is Your Australian Honey Really Honey or Fake Honey? And yes, that's a thing!
Author: Sandy Abram Date Posted:15 October 2018
[@access_control@]
[@article_id@]
[@blog_author@]
[@blog_content@]
[@blog_id@]
[@blog_subheader@]
[@blog_subject@]
[@category_id@]
[@category_name@]
[@category_ref@]
[@category_subheader@]
[@ccat_id@]
[@compat_id@]
[@compat_list_id@]
[@compatcat_description@]
[@compatcat_description2@]
[@compatcat_fullname@]
[@compatcat_name@]
[@compatcat_ref@]
[@content@]
[@content_allow_reviews@]
[@content_author@]
[@content_compatibility_code@]
[@content_description1@]
[@content_description2@]
[@content_description3@]
[@content_external_ref1@]
[@content_external_ref2@]
[@content_external_ref3@]
[@content_external_src@]
[@content_fullpath@]
[@content_id@]
[@content_label1@]
[@content_label2@]
[@content_label3@]
[@content_level@]
[@content_module@]
[@content_name@]
[@content_ref@]
[@content_short_description1@]
[@content_short_description2@]
[@content_short_description3@]
[@content_type_code@]
[@content_type_id@]
[@content_type_name@]
[@content_wufoo_form@]
[@date_posted@]
[@date_updated@]
[@description@]
[@description2@]
[@external_ref@]
[@gp_restriction@]
[@id@]
[@name@]
[@page_content@]
[@page_editor@]
[@page_header@]
[@page_id@]
[@page_index@]
[@page_subheader@]
[@parent_ccat_id@]
[@parent_content_id@]
[@parent_id@]
[@rating@](CODE)
[@rating_decimal@](CODE)
[@rating_round_half@](CODE)
[@reviews@](CODE)
[@short_description@]
[@sortorder@]
[@subtitle@]
[@templatebody@]
[@templatefoot@]
[@templatehead@]
[@templatesearch@]
[@thumb@](CODE)
[@thumb_alt@](CODE)
[@thumb_alt1@](CODE)
[@thumb_content_type_id@]
[@timestamp@]
[@title@]
[@url@]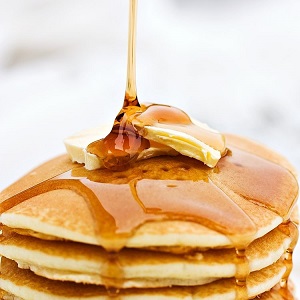 News about fake honey has hit the headlines in recent weeks however this is something that's actually been going on for years. Is your pure Australian golden sticky honey, really Aussie honey or is it something else? News about fake honey has hit the headlines in recent weeks however this is something that's actually been going on for years. Is your pure Australian golden sticky honey, really Aussie honey or is it something else?
News about fake honey has hit the headlines in recent weeks however this is something that's actually been going on for years. Is your pure Australian golden sticky honey, really Aussie honey or is it something else?
Honey isn't something we'd usually associate with scandal and when you say the term "honey-gate", you tend to think more entrance to a sticky beehive or farm rather than underhanded scandals from Australian honey brands. But think again.
With honey, comes beautiful busy bees, fields full of wildflowers and even Winnie the Pooh. We think of purity, we don't think of adulteration. But adulteration and fake honey have made recent headlines and at Wholesome Hub we're glad the truth is finally coming out.
What is 'Fake Honey'
Fake honey is honey that has been adulterated, or tampered with, or contains something other than honey.
THAT IS, JARS OF HONEY THAT CONTAIN SOMETHING OTHER THAN NECTAR COLLECTED BY BEES.
It's most likely to be rice or sugar syrup, that if mixed with pure honey, can be undetectable as we enjoy our toast and honey for breakfast. Whilst rice syrup isn't harmful (although it is a processed product), yet again, consumers are being sold one product, but getting another. And it further highlights how complicated the global food chain is.
How Much Fake Honey is in Our Shops?
The recent headlines refer to a study that was conducted by a team researchers at Macquarie University. The team studied 100 different types of honey, all on sale in Australia but sourced from all over the world.
More than half of the honey from Asia (predominantly China) was found to contain substances other than just pure honey. But more shockingly, almost 20% of the local honey from Tasmania, NSW, Queensland and Victoria was also found to have been adulterated. (Samples from South and Western Australia were found to pure, 100% honey.)
In addition, this study found "blended honey of unknown origin has been known to contain antibiotics, toxins, irradiated pollen or even alkaloids with the potential to cause organ damage".
This comes on top of news that in a separate investigation, the majority of big brand supermarket honey and Capilano's Allowrie branded Mixed Blossom honey were found to be adulterated.
The Problem With Testing
There are two tests that labs can use to test the purity of honey. The C4 sugar test, which is Australia's official test, uses old technology and cannot detect the rice syrup often used by unscrupulous suppliers to dilute honey and defraud customers. The newer test, Nuclear Magnetic Resonance, or NMR, was used in this latest study.
Unsurprisingly, Capilano and other brands found to be dishonest about the purity of their honey, have dismissed the results as unreliable, because they weren't produced via the standard, yet outdated, test.
You may be familiar with certain tests that we can all do at home to test whether our honey is pure. These include the water test, the flame test and the thumb test. Sadly, however, scientist say these tests aren't reliable. Different kinds of honey can 'pass' or 'fail' these tests on different days.
Guaranteeing Pure Honey
Professor Taylor, who led the latest research, says that the only way to ensure we're buying pure honey is to "buy it from a local producer where you see it coming out of the hive or to produce it yourself".
AFTER MILK AND OLIVE OIL, HONEY IS THE THIRD MOST ADULTERATED FOOD ACROSS THE GLOBE.
But Chairman of the Australia Honey Bee Industry Council, Peter McDonald says that we shouldn't be worried – of course he does! He's confident that Australian beekeepers are honest and only providing pure honey – which is strange considering tests have just proven the exact opposite.
So whilst we as consumers still cannot be sure, we can choose to shop locally and buy our honey from trustworthy local producers.
ALWAYS SUPPORT SMALL ARTISAN BRANDS WHICH ARE MUCH MORE LIKELY TO BE ETHICAL RATHER THAN BIG BRANDS DRIVEN BY PROFITS AND REDUCING COSTS
It is also a good idea to speak to the store owner and ask them how well they know the brand and the supplier they get their honey from. In some cases, they may be buying the honey from the beekeeper themselves. Whilst these questions may sound rather intimate and personal, these are questions your good organic, natural health food stores will be able to answer and help you with.
At Wholesome Hub all our honey is 100% certified organic, raw, hand gathered and single origin. Crystal Brook comes from third generation beekeepers from the beautiful Flinders Ranges in South Australia. We have worked closely with this passionate family of beekeepers from many years and I honestly can say, their honey is the best and sweet as!
So, whether you enjoy your honey on toast, pancakes or as a natural sweetener – this is about truth, transparency and getting what you pay for so don't settle for substandard honeys or companies trying to cheat you. Every purchase and choice you make and how you spend your money speaks volumes about what is acceptable, or not!
---
Leave a comment