Spring Clean Your Home The Cleaner Greener Healthier Way
Author: Wholesome Hub Date Posted:25 October 2017
[@access_control@]
[@article_id@]
[@blog_author@]
[@blog_content@]
[@blog_id@]
[@blog_subheader@]
[@blog_subject@]
[@category_id@]
[@category_name@]
[@category_ref@]
[@category_subheader@]
[@ccat_id@]
[@compat_id@]
[@compat_list_id@]
[@compatcat_description@]
[@compatcat_description2@]
[@compatcat_fullname@]
[@compatcat_name@]
[@compatcat_ref@]
[@content@]
[@content_allow_reviews@]
[@content_author@]
[@content_compatibility_code@]
[@content_description1@]
[@content_description2@]
[@content_description3@]
[@content_external_ref1@]
[@content_external_ref2@]
[@content_external_ref3@]
[@content_external_src@]
[@content_fullpath@]
[@content_id@]
[@content_label1@]
[@content_label2@]
[@content_label3@]
[@content_level@]
[@content_module@]
[@content_name@]
[@content_ref@]
[@content_short_description1@]
[@content_short_description2@]
[@content_short_description3@]
[@content_type_code@]
[@content_type_id@]
[@content_type_name@]
[@content_wufoo_form@]
[@date_posted@]
[@date_updated@]
[@description@]
[@description2@]
[@external_ref@]
[@gp_restriction@]
[@id@]
[@name@]
[@page_content@]
[@page_editor@]
[@page_header@]
[@page_id@]
[@page_index@]
[@page_subheader@]
[@parent_ccat_id@]
[@parent_content_id@]
[@parent_id@]
[@rating@](CODE)
[@rating_decimal@](CODE)
[@rating_round_half@](CODE)
[@reviews@](CODE)
[@short_description@]
[@sortorder@]
[@subtitle@]
[@templatebody@]
[@templatefoot@]
[@templatehead@]
[@templatesearch@]
[@thumb@](CODE)
[@thumb_alt@](CODE)
[@thumb_alt1@](CODE)
[@thumb_content_type_id@]
[@timestamp@]
[@title@]
[@url@]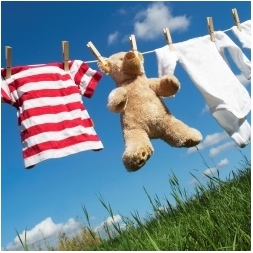 Housework can be a drag! But what's even worse are the harmful chemicals found in everyday cleaning products. Here are some handy tips you can use to make your home sparkle whilst looking after your health and our planet.
Isn't it wonderful when you start to see the days getting longer and the sun getting warmer? Spring has well and truly sprung, which means it's time to get your home feeling fresh with a spring clean!
Whether you need to donate some of those clothes that your family just doesn't fit anymore, or de-clutter that cupboard under the stairs, it is possible to ensure your spring clean is good for both your family and the environment, by using organic, chemical-free cleaning products!
What's the Problem with Everyday Cleaners
Most of the products you'll find filling the supermarket shelves are full of nastie chemicals. These ingredients can be harmful to your health, they can fill the air with damaging chemicals, they are not kind to our environment, and they can damage our waterways when they go down the drain.
We know it can be tough to figure out all the best ways to keep your house looking lovely without resorting to aggressive household cleaners, so here are some great ways to spring clean with kindness!
1.

Make Use Of Eco-Friendly Supplies
Use healthier and eco-friendlier cleaning products that are phosphate free, biodegradable, chlorine free, ammonia free, and safe for grey water; such as the Ecologic range from Organic Formulations. And as for all the anitbacterial stuff, you can stop buying that out too. Research has shown that all these antibacterial products that use triclosan are not only unnecessary (good old fashioned soap and water has been proven to do the job just as well) they are also harmful to your health.
A broom, fabric mop, old rags from flannel sheets or blankets, old toothbrushes, essential oils, and all-natural cleaning products will all help you get your house spick and span in an environmentally friendly way!
There's no need to turn to harsh chemicals to get your home looking and smelling fresh, as you can use a mix of organic products like Ecologic, and natural, homemade cleaning recipes to get everything shiny again.
2.

Deal With Odours The Natural Way
Get rid of nasty odours in your kitchen insinkerator by dropping a citrus fruit peel or two straight down the drain. Flick on the water and the switch so it grinds up nicely, and your disposal will smell citrus fresh afterwards!
Similarly, use a drop or two of citrus essential oils mixed in with water when mopping the floor, as it will both help to lift sticky spots, and add a wonderful citrus aroma to your kitchen and bathroom!
The Little Innoscents Essential Oils range is great for this, as well as for relaxing with once all the spring cleaning is done!
3.

Take Your Apple Cider Vinegar Out Of The Kitchen
This little trick can save you plenty of time, and help keep harsh commercial cleaners out of your cleaning cupboard! Apple cider vinegar can be used to clean around the house, whether you're cleaning drains, windows, or disinfecting!
And the best part is it's nontoxic and biodegradable, so it's safe for your family and the environment. Check out this guide here on how to use it in all areas of the home!
As you're giving all your rooms that lovely spruce up, you're sure to find items that it's time to pass on from, whether they're items of kids' clothing that your little ones have grown out of, or household clutter you might not have space for anymore.
While it can be tempting to just bundle up all those things and get rid of them, it's so much better for the environment if you can donate them to a clothing bin or local charity, or a young family with kids who will get lots of wear out of them!
Fast fashion is one of the biggest factors adding to our landfills each year, so help keep waste down by avoiding buying clothes that won't last – there will always be another family that would happily take that cute little jersey once your munchkin has grown out of it!
Make use of buy, swap, sell groups on Facebook, local charity stores, or online marketplaces like Gumtree to ensure your homewares and goods find another home with a family, instead of at the landfill!
So, now that you've got some key tips on Spring cleaning the organic way, get a head start on it soon and you'll be feeling cleaner, fresher, and ready for anything! And if you have some handy Spring Cleaning tips, we'd love to hear them.
---
Leave a comment