Top 5 Essentials Oils To Always Have At Home
Author: Sandy Abram Date Posted:13 July 2019
[@access_control@]
[@article_id@]
[@blog_author@]
[@blog_content@]
[@blog_id@]
[@blog_subheader@]
[@blog_subject@]
[@category_id@]
[@category_name@]
[@category_ref@]
[@category_subheader@]
[@ccat_id@]
[@compat_id@]
[@compat_list_id@]
[@compatcat_description@]
[@compatcat_description2@]
[@compatcat_fullname@]
[@compatcat_name@]
[@compatcat_ref@]
[@content@]
[@content_allow_reviews@]
[@content_author@]
[@content_compatibility_code@]
[@content_description1@]
[@content_description2@]
[@content_description3@]
[@content_external_ref1@]
[@content_external_ref2@]
[@content_external_ref3@]
[@content_external_src@]
[@content_fullpath@]
[@content_id@]
[@content_label1@]
[@content_label2@]
[@content_label3@]
[@content_level@]
[@content_module@]
[@content_name@]
[@content_ref@]
[@content_short_description1@]
[@content_short_description2@]
[@content_short_description3@]
[@content_type_code@]
[@content_type_id@]
[@content_type_name@]
[@content_wufoo_form@]
[@date_posted@]
[@date_updated@]
[@description@]
[@description2@]
[@external_ref@]
[@gp_restriction@]
[@id@]
[@name@]
[@page_content@]
[@page_editor@]
[@page_header@]
[@page_id@]
[@page_index@]
[@page_subheader@]
[@parent_ccat_id@]
[@parent_content_id@]
[@parent_id@]
[@rating@](CODE)
[@rating_decimal@](CODE)
[@rating_round_half@](CODE)
[@reviews@](CODE)
[@short_description@]
[@sortorder@]
[@subtitle@]
[@templatebody@]
[@templatefoot@]
[@templatehead@]
[@templatesearch@]
[@thumb@](CODE)
[@thumb_alt@](CODE)
[@thumb_alt1@](CODE)
[@thumb_content_type_id@]
[@timestamp@]
[@title@]
[@url@]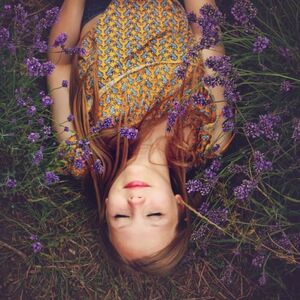 Essential Oils are as the name suggests, um....essential. From cleaning, polishing, disinfecting and removing a sticky mess to healing, relieving bites and itches and boosting your mood here are my top 5 essential oils that every home needs...
There are lots of fads that come and go when it comes to our health and wellbeing; crazy diets, various juice cleanses (think celery) and what about caffeinated lotions?
Whilst essentials oils have definitely become trendier of late, essential oils aren't a fad or a new kid on the block. They have been used since ancient times, and for as far back as 5,000 years ago, people have been looking to nature, plants, their oils and extracts for healing and medicinal, aromatic, spiritual, beauty and therapeutic value.
Fast forward to 2019, here's my top 5 Organic Essential Oils I think are a must for every home, definitely my home.
Lavender Essential Oil
If you only have one essential oil at home, I'd make it Lavender.
So versatile it can be used to help treat mild skin ailments like rashes, insect bites, minor burns and acne. Please keep in mind though, that undiluted essential oils should never be used internally and should only be used very carefully and sparingly. Never use undiluted essential oils on babies and children and always dilute using a carrier oil like coconut oil or almond oil.
To soothe frayed nerves or to recover from a hectic day, a few drops of Lavender in your bath (with some Epsom salts for an added boost) will provide instant calming and help dissolve your troubles away. A very small drop placed on your temples can help relieve headaches, whilst adding a drop to a paste of coconut oil and baking soda makes a great natural deodorant.
Moving over to the kitchen, bedrooms and laundry, dried lavender in a little sachet will help keep the moths and bugs away whilst adding a couple of drops to your laundry will help give those stinky socks and sweaty gym clothes a fresh lavender fields smell.
Lemon Essential Oil
My number two is the great all-rounder, Lemon Essential Oil. The perfect helper when it comes to cleaning and disinfecting, a few drops added to your dishwashing liquid, floor cleaners and sprays will be a natural triple threat – it will help get rid of the bugs, get rid of the nasty odours leaving your home smelling citrusy fresh and will lift your mood too (and who doesn't need that when you're cleaning).
Have a sore throat? A couple of drops of Lemon Essential Oil added to some warm water makes for a great gargle or add a drop to a teaspoon of honey. Have a problem with dandruff? A couple of drops added to your shampoo is said to help (haven't tried this one so let me know if you do).
Found yourself in a sticky situation? Use one to two drops undiluted to remove sticky messes from either your hands or surfaces and use a little more (three to five drops) for those stickier situations like chewing gum from fabric or even hair. Have a label that you want to get off a jar and which has left a sticky residue. Yup, Lemon Essential Oil to the rescue.
Eucalyptus Essential Oil
With its familiar and nostalgic smell of the Australian bush, Eucalyptus Essential Oil is a goodie when it comes to relieving the symptoms of a blocked nose and chest congestion. Adding a few drops to some hot water and inhaling the steam is great for clearing the nose and chest and breathing easier. Remember to play it safe through, especially around hot water and children.
In a humidifier at night (on its own or combined with a drop of Lavender), Eucalyptus Oil provides a calming and gentle relief when your little ones have a blocked nose and are finding it hard to breath. Or combine a couple of drops into a tablespoon of coconut oil for a soothing chest rub.
Eucalyptus Oil is also a great disinfectant. Add to your bucket of water when mopping the floor or use in a spray bottle around the kitchen and bathroom to get rid of nasty odours and germs.
Tea Tree Essential Oil
Number four on my list is Tea Tree. With its skin soothing, anti-inflammatory, wound healing, germ killing hero properties, this essential oil works wonders around the home.
Use undiluted on bites to stop itching and swelling. I've used this on my children and have seen mosquito bites (that were driving them and me crazy) disappear in a day. If your children are little and you're uncomfortable about using undiluted, just add a few drops to a teaspoon of olive oil or coconut oil and apply a couple times a day.
For minor cuts and scrapes, and as a disinfectant and to help with healing, mix one drop of tea tree oil with a teaspoon of coconut oil. Tea Tree oil is also said to help with other skin irritations like dermatitis, psoriasis, nail fungus and athlete's foot. It can be used to help with dandruff, acne, the list is quite long and probably needs a blog of its own.
Tea Tree Essential Oil is also a wonder when it comes to cleaning. Just like orange and lemon, add to your water when mopping and cleaning sprays for a good all-rounder, germ killing disinfectant.
Orange Essential Oil
Whilst there are many more oils that I love and it's hard to come up with only five, the last on my list is Orange Essential Oil.
Orange Essential oil is antibacterial, antiseptic and anti-inflammatory. It can improve your blood circulation and your mood and can help you clean your home without all the nasty toxic chemicals and expensive unnecessary cleaners.
If you're feeling a little blue, pop a few drops in a diffuser. Orange Essential Oil has a bright and uplifting scent and is known to be a mood booster.
It is also a great degreaser, polisher and general cleaner. Combine with some apple cider vinegar and water and use in a spray bottle to clean your stove tops and bench tops. To remove grease, just put a few drops of straight orange oil onto the surface then wipe with a damp sponge or cloth. To give your furniture a bit of a shine and polish, add five drops of orange oil to half a cup of olive oil and using a soft cloth wipe over your furniture. Then with a separate soft cloth, give your furniture a bit of a buff to shine it up.
Looking for some Organic Essential Oils Online
The number of uses and benefits of essential oils are endless. In Australia we're lucky to have some great organic essential oil brands available. One of my favourites is Springfields due to their organic certification, beautiful quality, ethics and they are a brand I can trust.
The full range of Springfields certified organic essential oils are available online at Wholesome Hub so if you're in need of some natural healing and cleaning, we're here to help.
PS - Just one last thing, before using any essential oils please do your own research to make sure they are safe for you and your family – especially if you are pregnant, breastfeeding, when thinking about using essential oils on your little precious children and around your furry friends and cats and dogs. Essential Oils are extremely powerful so always keep out of reach of children and go safely, gently and in good health.
---
Leave a comment