Are You Suffering With Eco Anxiety? Here's Some Helpful Tips to Deal With It
Author: Sandy Abram Date Posted:6 September 2019
[@access_control@]
[@article_id@]
[@blog_author@]
[@blog_content@]
[@blog_id@]
[@blog_subheader@]
[@blog_subject@]
[@category_id@]
[@category_name@]
[@category_ref@]
[@category_subheader@]
[@ccat_id@]
[@compat_id@]
[@compat_list_id@]
[@compatcat_description@]
[@compatcat_description2@]
[@compatcat_fullname@]
[@compatcat_name@]
[@compatcat_ref@]
[@content@]
[@content_allow_reviews@]
[@content_author@]
[@content_compatibility_code@]
[@content_description1@]
[@content_description2@]
[@content_description3@]
[@content_external_ref1@]
[@content_external_ref2@]
[@content_external_ref3@]
[@content_external_src@]
[@content_fullpath@]
[@content_id@]
[@content_label1@]
[@content_label2@]
[@content_label3@]
[@content_level@]
[@content_module@]
[@content_name@]
[@content_ref@]
[@content_short_description1@]
[@content_short_description2@]
[@content_short_description3@]
[@content_type_code@]
[@content_type_id@]
[@content_type_name@]
[@content_wufoo_form@]
[@date_posted@]
[@date_updated@]
[@description@]
[@description2@]
[@external_ref@]
[@gp_restriction@]
[@id@]
[@name@]
[@page_content@]
[@page_editor@]
[@page_header@]
[@page_id@]
[@page_index@]
[@page_subheader@]
[@parent_ccat_id@]
[@parent_content_id@]
[@parent_id@]
[@rating@](CODE)
[@rating_decimal@](CODE)
[@rating_round_half@](CODE)
[@reviews@](CODE)
[@short_description@]
[@sortorder@]
[@subtitle@]
[@templatebody@]
[@templatefoot@]
[@templatehead@]
[@templatesearch@]
[@thumb@](CODE)
[@thumb_alt@](CODE)
[@thumb_alt1@](CODE)
[@thumb_content_type_id@]
[@timestamp@]
[@title@]
[@url@]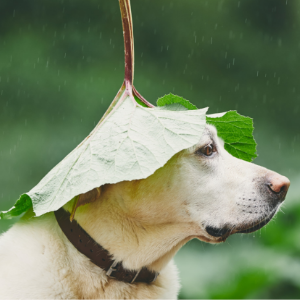 Feeling overwhelmed by all the news about wildfires and melting ice caps yet also powerless? Stuck for what to do when it comes to protecting the planet? Feeling guilty with every move you make? Here are some tips that can help with eco anxiety.
The headlines grab our attention on a daily, if not hourly basis. Now, with 24 hour rolling news, breaking news alerts delivered to our phones and social media being so much more than what our friends are doing on holiday, it's hard to escape the reality of the world.
WHAT HASN'T CHANGED, THOUGH IS THE HORRIDNESS OF THE HEADLINES.
Good news stories tend to be at the end of news bulletins, and almost certainly never on the front page. Bad news stories dominate and in recent years, news about the devastating effects of climate change is rife.
The Blue Planet 2 Effect
This constant news and television coverage isn't necessarily a bad thing. Ever since the dulcet tones of David Attenborough told us that plastic is ruining the planet, and the satirical Craig Reucassel brought the magnitude of the plastic waste problem into our lounge rooms through the War on Waste, we've all been more tuned in to the consequences or our actions. (Well, most of us have, there are certain powerful world leaders who deny the climate change catastrophe that surrounds them.)
Reusable water bottles and coffee cups now join our cotton shopping bags by the front door. Eating organic food is becoming a more accepted way of feeding our families. Eating a plant based diet is no longer the preserve of hippies and tree huggers. We're doing what we can, but what if that doesn't feel like doing enough.
THIS ENVIRONMENTAL CRISIS IS HAPPENING IN FRONT OF OUR EYES
It's in our own neighbourhoods and communities where we can't visit a beach without finding a washed up plastic water bottle or some plastic rubbish. Some of us struggle to travel through a city without coughing and struggling to breathe after inhaling an ever growing cocktail of toxins.
But it's also in far flung places whose only contact with humans is the bombardment of plastic waste waste washing up on its shores. Beautiful islands, barely inhabited by humans are suffering the effects of ocean plastics.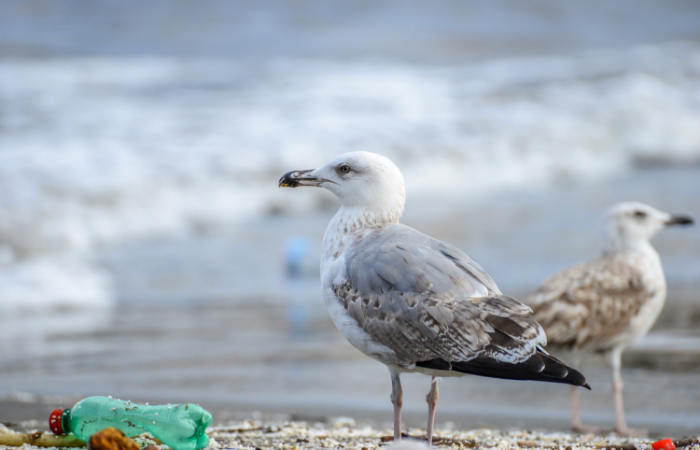 It isn't only remote desert islands and polar seas that are being affected either.
Europe is recording record high temperatures year on year and the world is losing species of flora and fauna to extinction at an extraordinary rate. The WWF suggest that this figure could be between 200 and 100,000 species extinctions every single year.
BEING AWARE OF WHAT'S HAPPENING AROUND US AND THE WORLD IS GREAT AND CAN BE EMPOWERING BUT ANOTHER CONSEQUENCE OF SO MUCH BAD NEWS ABOUT THE PLANET, IS ECO ANXIETY.
What is Eco Anxiety?
According to a 2017 report produced by the American Psychological Association, eco anxiety is "a chronic fear of environmental doom".
It is described as a form of stress caused by watching the impacts of climate change and worrying about the future for yourself, your children and future generations.
Eco anxiety is expressed by feelings of loss, frustration and helplessness due to an inability to make a difference in stopping the climate crisis. Severe forms can included panic attacks, obsessive thinking, loss of appetite and even insomnia. Sound familiar? I know I've certainly felt helpless and powerless of late.
Eco Anxiety: You're Not Alone
So what can we do?
Firstly, please know that you are not alone and never ever feel like you're too small to make a difference. Your conscious consumerism, part time plant based diet, decision to leave the car at home once a week or vote for a greener, cleaner political party truly does make a difference.
Not only do all these decisions help to reduce your own carbon footprint, they inspire change in other people too.
WE ALL HAVE THE POWER IN OUR CHOICES, VOICES AND VOTES.
Handling Eco Anxiety
1. Do Something Constructive:
If eco, or any other kind of anxiety is significantly reducing the quality of your life or the way you wish to live your life, then it's important to speak to your GP. If you're feeling exasperated, upset or angry about climate change, there are things you can do.
PSYCHOLOGISTS SAY THAT THE BEST WAY TO DEAL WITH ECO ANXIETY IS TO DO SOMETHING CONSTRUCTIVE AND NOT TO FEEL HOPELESS ABOUT THE FUTURE.
Carry on doing what you're doing and never give up. We're all learning all the time, and when we know better, we do better.
Plus, we all have more power than we think. Even if you can count your family members and close friends on one hand, there's work colleagues, neighbours, social media followers and parents at the school that could all be influenced by our actions.
Talk to them, tell them why you're doing what you're doing, share robust proof of the consequences of our actions. The science of climate change is being backed up all the time.
The deniers are already in a minority and soon they will face too much ridicule in the eyes of the science to be able to stand up in public and say that climate change doesn't exist.
Join a local community group, take part in a Global Climate Strike, switch to GreenPower, plant some herbs. Every little action does make a difference and you'll feel better for knowing that you're doing something positive to help.
2. Switch Off:
Whilst we wait for changes to happen, we urge you to switch off. Limit your news time. Instead, get outside and enjoy your local neighbourhood or further afield. You may discover a park or urban open space you never knew you had near you.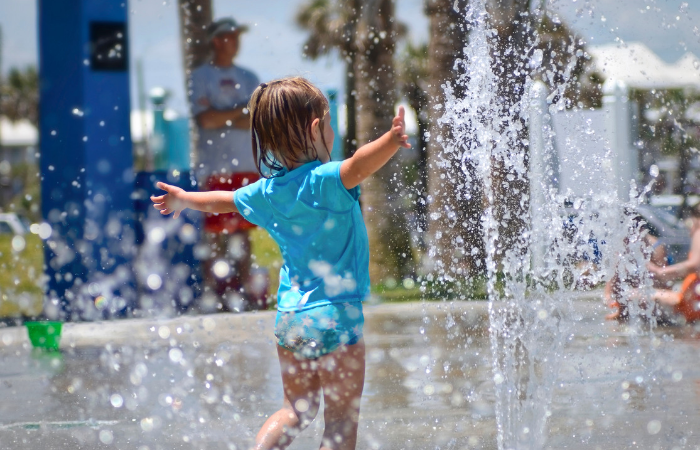 Or you may notice a patch of flowering weeds growing from the cracks in the pavement. They looked into the face of adversity and still decided it was the right conditions to grow. How beautiful is that?
Do something you love doing. Catch up with friends that bring you joy. Indulge in a weekend of relaxing at home in the garden. Whatever you do, do it guilt free!
If you find it hard to switch off and social media is your thing, then start to follow some positive accounts that highlight the exciting, good things that so many people are doing to help the planet.
This could be manufacturers of bamboo toothbrushes or reusable cups talking about their eco credentials. Or some recipe sites who are eating their way through life excitedly telling the world how delicious plant based foods can be and how easy meals can be to prepare.
But a word of warning. Avoid, or leave, groups and unfollow accounts that believe that judgement is the right way of getting people to make changes or who think it's OK to make someone feel bad about their actions, without having any idea of who that person is and what they may or may not have done.
WE'RE ALL RESIDENTS OF THIS BEAUTIFUL PLANET AND ALL OF US THAT ARE ECO MINDED HAVE THE SAME GOAL - TO SAVE IT.
Judging someone for not being 'vegan enough' or for taking flights when they know nothing about what else someone might be doing to offset their carbon (Harry and Meghan, we're not judging you!) isn't kind or mindful.
3. It's not Zero or Hero
Finally, avoid the trap of thinking you have to be either zero or hero where you can either do nothing or absolutely everything. We can all only do what we can, when we can. And what we can do, is awesome enough.
It's important to remember that it is not your responsibility to save the plant single handed and that whilst you can make a positive contribution, it is going to take the collective action of millions of people (just like you) and the leaders and governments all around the world to get us through is. And remember, there is also much to be optimistic about with solutions and new ideas coming up every day.
So remember, you're awesome and we love you! We know it's hard not to carry the burden of guilt. But you're doing great, trust us.
---
Leave a comment