What Size Compostable Bin Liner is the Right Size For Me?
Author: Sandy Abram Date Posted:2 August 2019
[@access_control@]
[@article_id@]
[@blog_author@]
[@blog_content@]
[@blog_id@]
[@blog_subheader@]
[@blog_subject@]
[@category_id@]
[@category_name@]
[@category_ref@]
[@category_subheader@]
[@ccat_id@]
[@compat_id@]
[@compat_list_id@]
[@compatcat_description@]
[@compatcat_description2@]
[@compatcat_fullname@]
[@compatcat_name@]
[@compatcat_ref@]
[@content@]
[@content_allow_reviews@]
[@content_author@]
[@content_compatibility_code@]
[@content_description1@]
[@content_description2@]
[@content_description3@]
[@content_external_ref1@]
[@content_external_ref2@]
[@content_external_ref3@]
[@content_external_src@]
[@content_fullpath@]
[@content_id@]
[@content_label1@]
[@content_label2@]
[@content_label3@]
[@content_level@]
[@content_module@]
[@content_name@]
[@content_ref@]
[@content_short_description1@]
[@content_short_description2@]
[@content_short_description3@]
[@content_type_code@]
[@content_type_id@]
[@content_type_name@]
[@content_wufoo_form@]
[@date_posted@]
[@date_updated@]
[@description@]
[@description2@]
[@external_ref@]
[@gp_restriction@]
[@id@]
[@name@]
[@page_content@]
[@page_editor@]
[@page_header@]
[@page_id@]
[@page_index@]
[@page_subheader@]
[@parent_ccat_id@]
[@parent_content_id@]
[@parent_id@]
[@rating@](CODE)
[@rating_decimal@](CODE)
[@rating_round_half@](CODE)
[@reviews@](CODE)
[@short_description@]
[@sortorder@]
[@subtitle@]
[@templatebody@]
[@templatefoot@]
[@templatehead@]
[@templatesearch@]
[@thumb@](CODE)
[@thumb_alt@](CODE)
[@thumb_alt1@](CODE)
[@thumb_content_type_id@]
[@timestamp@]
[@title@]
[@url@]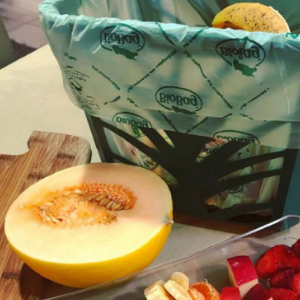 Do you need some help finding the right size compostable bin liner for your kitchen tidy bin, bathroom bin or outside bin? Then you're not alone. Many of us get mixed up over bags, which spells bad news for our environment. But don't fear, help is here.
If 'doing the bins' is your job, then like so many of us, you'll probably want it to be as straightforward as possible. It's not the nicest of jobs, and it's one we'd rather was over very quickly.
In days gone by, all our rubbish simply collected in one type of bag and we put it at the front of our properties each week for it to be collected. Thankfully now, things are better in that we separate out our glass, paper, tins, plastic and non recyclable waste for it all to be dealt with separately.
Whilst recycling isn't the only answer to our environmental woes, it certainly helps.
But now we have compostable rubbish bags and it's easy to get into a mess with knowing what bag goes where!
What Are Compostable Rubbish Bags?
Most rubbish bags, especially the black bin bags often used for non recyclable waste are made from plastic that takes hundreds of years to decompose, if they do at all.
We've all seen the images of landfills stuffed with plastic bags, their contents long since degraded. And turtles mistaking plastic bags floating in the sea for tasty jellyfish. So you don't need us to tell you why these plastic bags are bad news.
Compostable rubbish bags on the other hand, are designed to naturally turn to compost in the environment, usually within around 45 days.
These kinds of bags do require the right kind of conditions in order to compost and return to the earth.
But essentially, they're a great alternative to using quite frankly, awful plastic bags.
Great! So What Size Bin Liner Do I Need?
Here at Wholesome Hub, we have a great selection of compostable bin liners and rubbish bags made by BioBag, Onya and If You Care. Generally, these kinds of bags are made using a fully biodegradable, compostable plant starch and come with a certified compostable guarantee.
Our biggest range is by BioBag, so here's a helpful guide to the different size guide BioBags that are available, what bins they're best suited to and what you can use each type for.
Bag Name

Bag Size

How Many Bags on a Roll?

Uses

Suits Which Bin?

38.5cm W x 40cm H

75 bags

Ideal for household food scraps and for hanging near your kitchen sink

Small, countertop food waste bins and compost caddies

Suits bin size: 23cm W x 18cm D x 21cm H

42cm W x 44cm H

20 bags

With more room than the mini BioBags, these bags hold more food waste but still fit into most countertop food waste bins

Small, countertop food waste bins and compost caddies

Suits bin size: 20cm W x 33cm D x 34cm H

42cm W x 54cm H

20 bags

These 'singlet' style bags have handles that allow quick removal from your bin and that can be used to tie the bags shut - ideal for food waste and light general waste

A little tight for your general under the sink kitchen tidy so suits a bin bigger than a caddy but smaller than a kitchen tidy

Suits bin sizes of roughly 29cm W x 38cm D x 38cm H

51cm W x 57cm H

14 bags

The most popular BioBag size!

Great for general light household waste

The perfect size for your general kitchen tidy bin that you pull out

Suits bin sizes of roughly 29cm W x 29cm D x 59cm H

60cm W x 74cm H

40 bags

Thicker than the smaller BioBags, these bags are ideal for larger amounts of household waste and food waste and scraps from small cafes and bars

Suits bin sizes of roughly 35cm W x 38cm D x 68cm H

60cm W x 94cm H

32 bags

Ideal for large families and shared households with lots of general waste and food scraps or cafes, bars and restaurants with a considerable amount of food waste

Suits bin sizes of roughly 40cm W x 40cm D x 73cm H

82cm W x 105cm H

20 bags

Ideal for large families and shared households with lots of general waste and food scraps or cafes, bars and restaurants with a considerable amount of food waste

Suits bin sizes of roughly 44cm W x 51cm D x 82cm H

87cm W x 132cm H

16 bags

Ideal for restaurants, cafes and fast food outlets or large families with a lot of food scraps or general waste

Suits a small to medium council wheelie bin with a capacity of 120L to 140L

113cm W x 139cm H

12 bags

Ideal for large restaurants, cafes and fast food outlets with a lot of food scraps or general waste

Suits a large council wheelie bin with a capacity of 240L



Why Use Compostable Bin Liners and Rubbish Bags?
Compostable bin liners such as those from BioBag are more sustainable as they use no plastics (which are derived from the fossil fuel and petrochemical industries and create carbon missions along every step of the supply chain).
They're also more environmentally friendly as they leave behind no toxic residues from their manufacture or after they've been finished with.
And when it comes to BioBag specifically, they have recently set up a specialised manufacturing facility in South Australia which means some of your compostable bin liners and non plastic bags right now (and hopefully more in the future) are made here in Australia which supports local jobs, local industry and reduces the carbon emissions created from importing bin liners to Australia.


So really, the question should be, what are the reasons to NOT use compostable bin liners?!

Like with so many things - disposable coffee cups, single use plastic water bottles and toothbrushes made from virgin plastics that end their lives washed up on out beautiful beaches - we just do as we've always done.
But like us, we know you're an eco warrior, on the constant lookout for greener, kinder, more sustainable options.
Just as we've all switched to reusable coffee cups, refillable water bottles and bamboo toothbrushes, we can all make the switch to compostable rubbish bags. Especially now we know which ones suit our needs, and our bins, the best!
---
Leave a comment