ABC's War on Waste is Back for a Second Series - Will Australia Go Even More Plastic-Free Crazy?!
Author: Wholesome Hub Date Posted:20 July 2018
[@access_control@]
[@article_id@]
[@blog_author@]
[@blog_content@]
[@blog_id@]
[@blog_subheader@]
[@blog_subject@]
[@category_id@]
[@category_name@]
[@category_ref@]
[@category_subheader@]
[@ccat_id@]
[@compat_id@]
[@compat_list_id@]
[@compatcat_description@]
[@compatcat_description2@]
[@compatcat_fullname@]
[@compatcat_name@]
[@compatcat_ref@]
[@content@]
[@content_allow_reviews@]
[@content_author@]
[@content_compatibility_code@]
[@content_description1@]
[@content_description2@]
[@content_description3@]
[@content_external_ref1@]
[@content_external_ref2@]
[@content_external_ref3@]
[@content_external_src@]
[@content_fullpath@]
[@content_id@]
[@content_label1@]
[@content_label2@]
[@content_label3@]
[@content_level@]
[@content_module@]
[@content_name@]
[@content_ref@]
[@content_short_description1@]
[@content_short_description2@]
[@content_short_description3@]
[@content_type_code@]
[@content_type_id@]
[@content_type_name@]
[@content_wufoo_form@]
[@date_posted@]
[@date_updated@]
[@description@]
[@description2@]
[@external_ref@]
[@gp_restriction@]
[@id@]
[@name@]
[@page_content@]
[@page_editor@]
[@page_header@]
[@page_id@]
[@page_index@]
[@page_subheader@]
[@parent_ccat_id@]
[@parent_content_id@]
[@parent_id@]
[@rating@](CODE)
[@rating_decimal@](CODE)
[@rating_round_half@](CODE)
[@reviews@](CODE)
[@short_description@]
[@sortorder@]
[@subtitle@]
[@templatebody@]
[@templatefoot@]
[@templatehead@]
[@templatesearch@]
[@thumb@](CODE)
[@thumb_alt@](CODE)
[@thumb_alt1@](CODE)
[@thumb_content_type_id@]
[@timestamp@]
[@title@]
[@url@]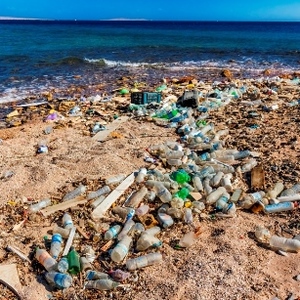 The ABC's amazing War on Waste is due back on our screens and last time it made us a nation of eco warriors. But there's still lots to be done, so what's in store from Craig Reucassel and the ABC team this time around? Don't forget to tune in.
When the ABC screened the first series of War on Waste in May last year, as a nation, we went nuts for plastic alternatives. This TV show was the wake up call many of us needed to reconsider our reliance on plastics. Many of us were left shocked by the problem of plastic waste and this programme was powerful enough to have us ditching it in our droves. We have especially fallen out of love with single use plastic items such as straws, water bottles, shopping bags and coffee cups.
So much so in fact, that reusable coffee cup connoisseurs KeepCup were so inundated with orders that waiting times were eight to ten weeks for a while! The movement was so popular, that we're sure this story echoed among many brands offering great alternatives to plastic nasties.
Collectively Winning the Rubbish Revolution
Since the ABC started their war on waste, many great initiatives have sprung up around the country. And so many of us are joining in. From school kids to supermarkets, from awesome coffee shops to amazing communities, Australia is coming together to fight the good fight.
War on Waste presenter Craig Reucassel hit a nerve when he exposed the truth behind the amount of waste we create. In the series, he highlighted the absurdity of burying millions of tonnes of rubbish underground.
NOT TO MENTION THE BILLION COFFEE CUPS THAT MAKE UP
PART OF THIS RUBBISH EACH YEAR
Since the programme aired, the number of responsible coffee shops accepting reusable coffee cups has risen from just 420 to 3,600. This alone has saved 46 million single use coffee cups and lids from adding to the waste mountain. And we salute every single one of them.
Out of touch and unwanted supermarket beauty standards were causing thousands of tonnes of perfectly edible food to be thrown away because it didn't conform. But our wonderful public have told retailers that size doesn't matter. 160,000 of us have signed a petition to say no to shape and size restrictions on fruit and veg.
AND IN A STEP IN THE RIGHT DIRECTION, WITH THE HELP OF THE #BANTHEBAG CAMPAIGN, COLES, HARRIS FARMS AND WOOLWORTHS HAVE ALL BANNED SINGLE USE PLASTIC CARRIER BAGS
The Need for New Ways to Reduce and Reuse
But it can't stop there. As with most things, there's still a long way to go. Momentum is key and the influential programme is returning. The brand new series of War on Waste begins on Tuesday 24th July on ABC at 8.30pm.
This time, straws get the War on Waste treatment. Craig is also planning to shock us with some facts on the devastating impact plastic water bottles have on the environment. Plus the relatively new consideration of the problem of e-waste is exposed. Where will your mobile phone, laptop, TV or fitness tracking gadget end up when you're finished with it? Quite possibly, landfill, right?
So don't forget to tune in to the ABC on Tuesday 24th July evening to help raise your #WarOnWasteAU game!
---
Leave a comment