30 Simple Ways to Live Lighter & Greener on our Planet
Author: Sandy Abram Date Posted:22 April 2020
[@access_control@]
[@article_id@]
[@blog_author@]
[@blog_content@]
[@blog_id@]
[@blog_subheader@]
[@blog_subject@]
[@category_id@]
[@category_name@]
[@category_ref@]
[@category_subheader@]
[@ccat_id@]
[@compat_id@]
[@compat_list_id@]
[@compatcat_description@]
[@compatcat_description2@]
[@compatcat_fullname@]
[@compatcat_name@]
[@compatcat_ref@]
[@content@]
[@content_allow_reviews@]
[@content_author@]
[@content_compatibility_code@]
[@content_description1@]
[@content_description2@]
[@content_description3@]
[@content_external_ref1@]
[@content_external_ref2@]
[@content_external_ref3@]
[@content_external_src@]
[@content_fullpath@]
[@content_id@]
[@content_label1@]
[@content_label2@]
[@content_label3@]
[@content_level@]
[@content_module@]
[@content_name@]
[@content_ref@]
[@content_short_description1@]
[@content_short_description2@]
[@content_short_description3@]
[@content_type_code@]
[@content_type_id@]
[@content_type_name@]
[@content_wufoo_form@]
[@date_posted@]
[@date_updated@]
[@description@]
[@description2@]
[@external_ref@]
[@gp_restriction@]
[@id@]
[@name@]
[@page_content@]
[@page_editor@]
[@page_header@]
[@page_id@]
[@page_index@]
[@page_subheader@]
[@parent_ccat_id@]
[@parent_content_id@]
[@parent_id@]
[@rating@](CODE)
[@rating_decimal@](CODE)
[@rating_round_half@](CODE)
[@reviews@](CODE)
[@short_description@]
[@sortorder@]
[@subtitle@]
[@templatebody@]
[@templatefoot@]
[@templatehead@]
[@templatesearch@]
[@thumb@](CODE)
[@thumb_alt@](CODE)
[@thumb_alt1@](CODE)
[@thumb_content_type_id@]
[@timestamp@]
[@title@]
[@url@]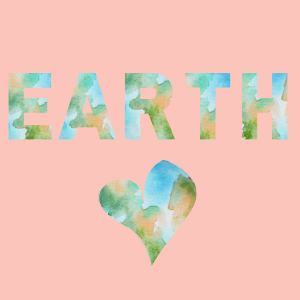 Being kind to our planet doesn't have to be difficult or expensive. Join us as we discover the simple changes we can make from food and cooking to cleaning, to finance and fashion, to gardening and growing our own.
Being kind to our planet doesn't have to be difficult or expensive. There are simple changes and swaps we can all make from food and cooking to cleaning, to finance and fashion, to gardening and growing our own.
Take a little journey with us as we explore all the different areas of our lives and the ways we can live lighter and greener. Our planet earth (and our future generations) say thank you!
Good-bye Food Waste
A lot of us have heard the research; Australians throw out a third of all the food we buy. From a financial and planet perspective, that adds up to a huge amount of waste, not to mention the hard earned cash going down into the rubbish!
It is said if "food waste" was a country it would have the third highest carbon footprint behind the US and China so cutting down on your food waste is the first thing we can do.
1. Create a weekly meal plan
2. Check your fridge and pantry and make a shopping list before go shopping. Don't shop hungry and only buy what you need
3. Revisit how you view "leftovers" and consider them tomorrow's lunch, dinner or ingredients for your next meal
4. Make friends with your freezer and learn how to store food safely
5. Understand the difference between Use By dates and Best Before dates
You can find more ideas and details on 9 Top Tips for Reducing Food Waste
Cut your energy bills
Another way you can easily save money and our planet is to save some energy around the home with some super easy steps.
6. Switch off the lights during the day or when you're not in a room
7. Turn off your appliances at night and when not in use at the wall, especially appliances like televisions, media centres, desktops, notebooks, washing machines and even your kettle. You'll be surprised what a big difference this will make.
8. Add and remove layers (your clothes that is) rather than always dialling up the heat or air conditioner first. We can save a huge amount of energy by just being sensible when it comes to our thermostat settings and being a little more conscious about this.
9. Become a "window management" expert. For example in Summer, close all your curtains and blinds when it's hot to keep your home and rooms as cool as possible. As soon as the temperature drops and you can feel a cool breeze, go crazy and open every thing up again to let the cool air in.
You can find more great ideas on 10 Planet Friendly & Easy Ways to Stay Cool in a Warm House during Summer
10. Swith to solar panels or Green Power. Even if you don't have the resources to put solar panels on your roof, you can easily swap to Green Power and make sure all your energy is supplied from renewable resources. At Wholesome Hub, we're big fans of Power Shop which uses 100% renewable wind energy.
Cut the plastic
11. Don't think The Incredibles, think The Reusables. From reusable water bottles to reusable coffee cups to reusable stainless steel straws, cutlery and lunch boxes. There are so many wonderful eco-friendly options available today that can help us cut the single use plastic from our lives.
12. Choose a compostable and biodegradable bin liner or rubbish bag. The important thing to remember here is to make sure your "biodegradable" bin liner is made from plant based materials such as GMO free corn rather than plastic which has chemicals added to make it "biodegrade" and which end up breading down into billions of microplastics and waste.
13. Give plastic cling wrap the flick and make the switch to reusable food wraps.
14. Ditch the plastic sponge. Plastic sponges can't be recycled and they don't biodegrade. We can keep our dishes and our planet clean at the same time by using scourers and dish brushes made from plant based materials like coconut.
15. Keep your teeth and gums healthy the plastic free way. From bamboo toothbrushes to plastic free dental floss to toothpaste tablets, there are lots of ways we can keep our pearly whites sparkling and clean without creating waste.
16. Bring back the bar. From shampoo bars to conditioner bars to your old fashioned hand soap bar, bars are a great way to reduce your plastic waste. The important thing to consider here is that when it comes to shampoos, conditioners and hand and body washes that come in plastic bottles, the main ingredient is water when means we're not only creating a whole lot of plastic packaging waste, but we're creating a whole lot of carbon emissions in the transport and storage of something primarily made of water.
17. No pong and no plastic. Using a natural deodorant is great as we're reducing the amount of toxins and potentially harmful chemicals, we're putting on our body. Now we can pimp up our no stinky pits choices, by choosing a deodorant in non plastic packaging.
18. Choose a better bud. Cotton buds with plastic sticks are still one of the top 5 – 10 plastic debris items found on our beaches and during marine clean ups. You choose a better cotton bud by opting for one that uses a more eco-friendly and biodegradeable bamboo stick. Our Happy Turtle Cotton bud is not only made with a bamboo stick, but it's also made with certified organic cotton and comes in plastic free packaging for the ultimate choice in buds.
19. Make your period plastic free. Considering half the population in the world is female, and that most of us will menstruate every single month for around 40 years, making our periods more eco-friendly and plastic free can make a huge difference to our planet. There are plenty of great plastic free tampons and pad brands available, which also tend to be healthier as they use organic cotton and material, so this is an easy swap us girls can make.
For those of you that want more, you can check out 20+ plastic free swaps for your kitchen and bathroom.
Green moves
Thinking about the way we move around our community and world can make a big difference to our impact on our planet.
20. Reduce international travel. I know this is a sensitive topic at the moment due to the COVID-19 crisis, but under normal times, reducing our international travel is one of the biggest ways we can reduce our impact on our planet.
21. Get more acquainted with PT. Whether it be the local bus, tram or train service, opting to use public transport will make a big difference.
22. Get on your bike. There are so many trips we make which are short distance and less than 10 kilometres. These are perfect to consider travelling to on two wheels instead of four. Plus, just think about the exercise you'll be getting as you keep both yourself and our planet healthy.
23. Walking is a mode of transport. Most people think of walking as well, just walking and not an actual mode of transport. Walking is a great way to get from Point A to Point B and a great gentle way to exercise and engage with your local community more.
Give a Big Green Thumbs Up
There are so many benefits to growing your own food. Think less carbon miles, less waste and something that you can measure, think the absolute joy of watching something grow and enjoying for dinner with the ones you love most.
24. Less food miles. You can't get any less food miles than walking to your backyard, balcony or even shorter, your window sill to get some food for today's breakfast, lunch or dinner. There are many foods we can grow in the smallest of areas and pots with herbs, cherry tomatoes and lettuce being three to get you started.
25. Natural and nude. When you're growing your own veggies, herbs or fruit, there is no need for any packaging, plastic wrapping or wrapping. Yay to less wrapping, less plastic, less waste and yay to enjoying more things nude.
26. Less food waste. Back to where we almost started today, we can reduce food waste by growing our own. You'll just pick what you need and probably be inclined to waste it.
Green Fashion
It would take 3 years to drink the water used to make one cotton t-shirt! The actual figure is approximately 2,700 for just one t-shirt which is mind boggling. In addition to the water, there are so many resources that go into making our clothes and transporting them around the world which means there are lots of way we can green our wardrobe.
27. Opt for second-hand. Whether it be the local second hand store, or opting for hiring a gorgeous frock for that next special occasion or organising a clothes swap during your next girls' get together and night in (thanks Jo!), choosing second hand, doesn't have to mean second rate.
28. Choose your material wisely. When it comes to your clothes, opt for your natural fibres like cotton, linen and hemp rather than materials like rayon and polyester which contain plastic and will end up breaking down in your washing machine, turning to microplastics and ending up in our waterways and oceans. When it comes to belts, bags and some jackets, think leather and second hand as these tend to last for years.
29. Give fast fashion the flick. Did you really think the wide legged, low waisted, purple polka dotted pants with the brown tight striped t-shirt was really going to last? Why waste your money on today's "must have" style, which was probably made by a woman or child in really tough conditions, only for it to never be worn. Just hit unsubscribe. Just say no. Just don't care anyone. Create your own style. Stick to the things you like and which you know you'll still like months and years down the track.
It's all about the Money, Money, Money
How would you feel if you knew you were supporting the coal, tobacco and gambling industries? If you knew your money was helping these industries grow and market their products. Unfortunately, this is the case when it comes to both the banks and superannuation funds our money is with.
30. Invest wisely. Look at banks, investment funds and superannuation funds with sustainability in mind. Invest in funds that are described as 'responsible', 'SRI' (socially responsible investment) or 'ethical' as these would have the strictest criteria when it comes to avoiding investing in any company that may have a poor record on environmental, human rights or other ethical grounds.
There are so many ways we can live lighter and more sustainably. Watch this space as I had a tonne of more ideas but had the beautiful outdoors calling me.
---
Leave a comment